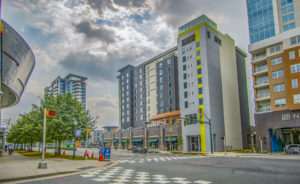 With hybrid work here to stay, live-work-play rental communities are suddenly rising in popularity in these changing times because they offer "everything" under one roof. Trending among younger Millennial renters, live-work-play buildings have grown from an obscure niche to a trendy workstyle-lifestyle in the post-pandemic era.
Charlotte has also witnessed, in the past ten years, a growth in mixed-use developments that include residential, office and retail space.
Here are more data points:
LWP construction picked-up speed in Charlotte, especially in the last 10 years, when more than 4,900 apartments were delivered in mixed-use properties, putting the city in 17th place in the race for LWP development nationwide for this timeframe. These LWP apartments represent 9% of the total built in the 2012-2021 decade.
This increased Charlotte's LWP stock significantly, currently boasting 6,000 LWP apartments, the 19th highest number in the US, more than any other city in the Carolinas, yet far away from Manhattan, the undisputed American capital of LWP developments. Millennials represent the most numerous cohort inhabiting them, at 62% of the renters. And we are talking especially about young millennials between 25 and 34, representing almost half of all the renters.
3,159 apartments in LWP (Live Work Play) developments are currently under construction or planned for Charlotte. However, Los Angeles is the poster child for future mixed-use developments in the state and nationwide, with 17,500 LWP apartments planned to be completed in the future.
All the apartments in the current LWP apartments in Charlotte have access to fitness centers and swimming pools, and the next popular and accessible entertainment facilities are clubhouses (93%) and SPAs (7%). None of them have access to playgrounds, but 11% of the residents can unwind by playing tennis in the after-hours of a workday.
North Carolina now boasts almost 3% of the total apartments in LWP rental buildings out of the total 580,000 apartments in the nation, with 15,400. The national number of apartments more than doubled compared to 2011, a two-fold growth achieved in just 10 years.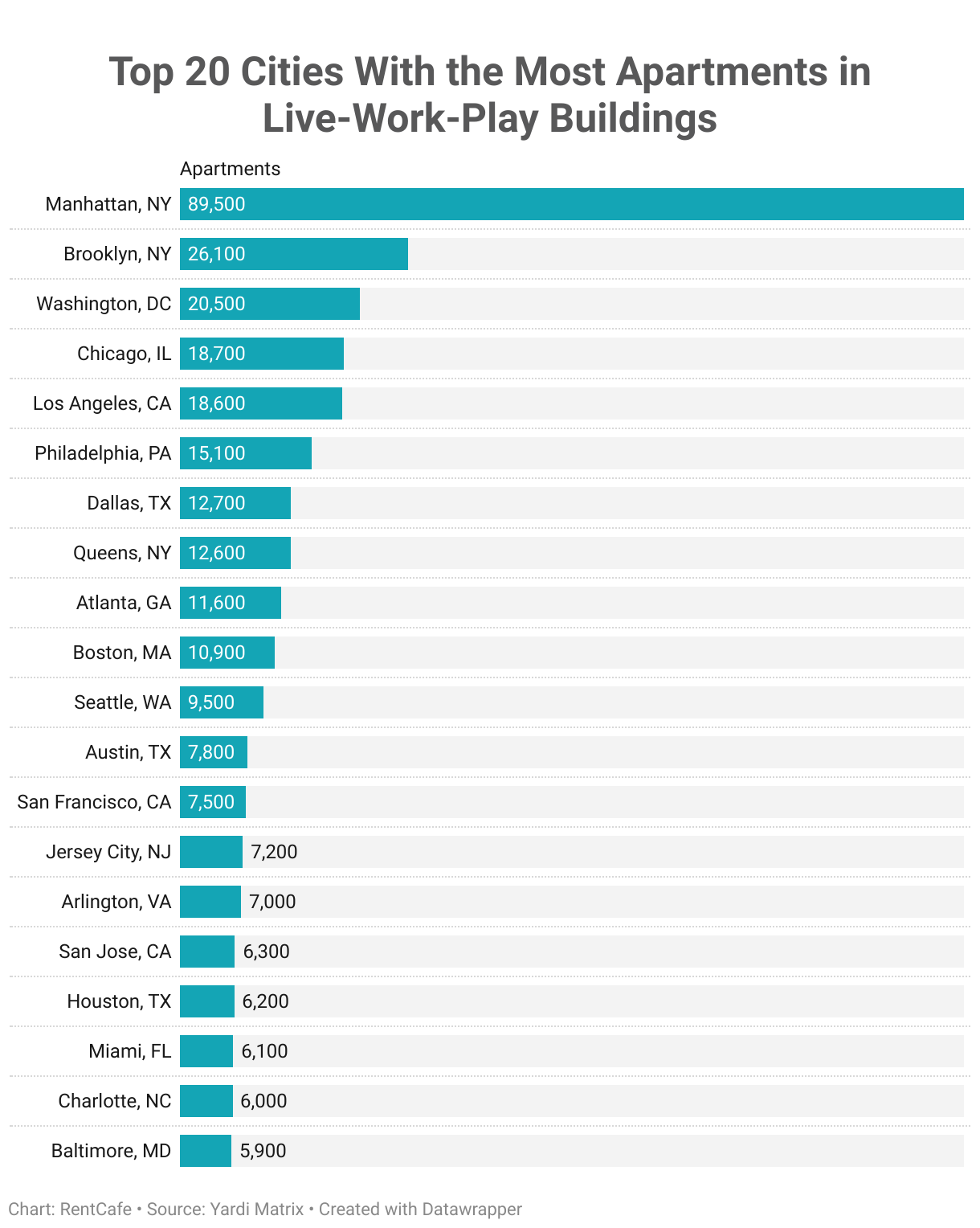 Comments
comments