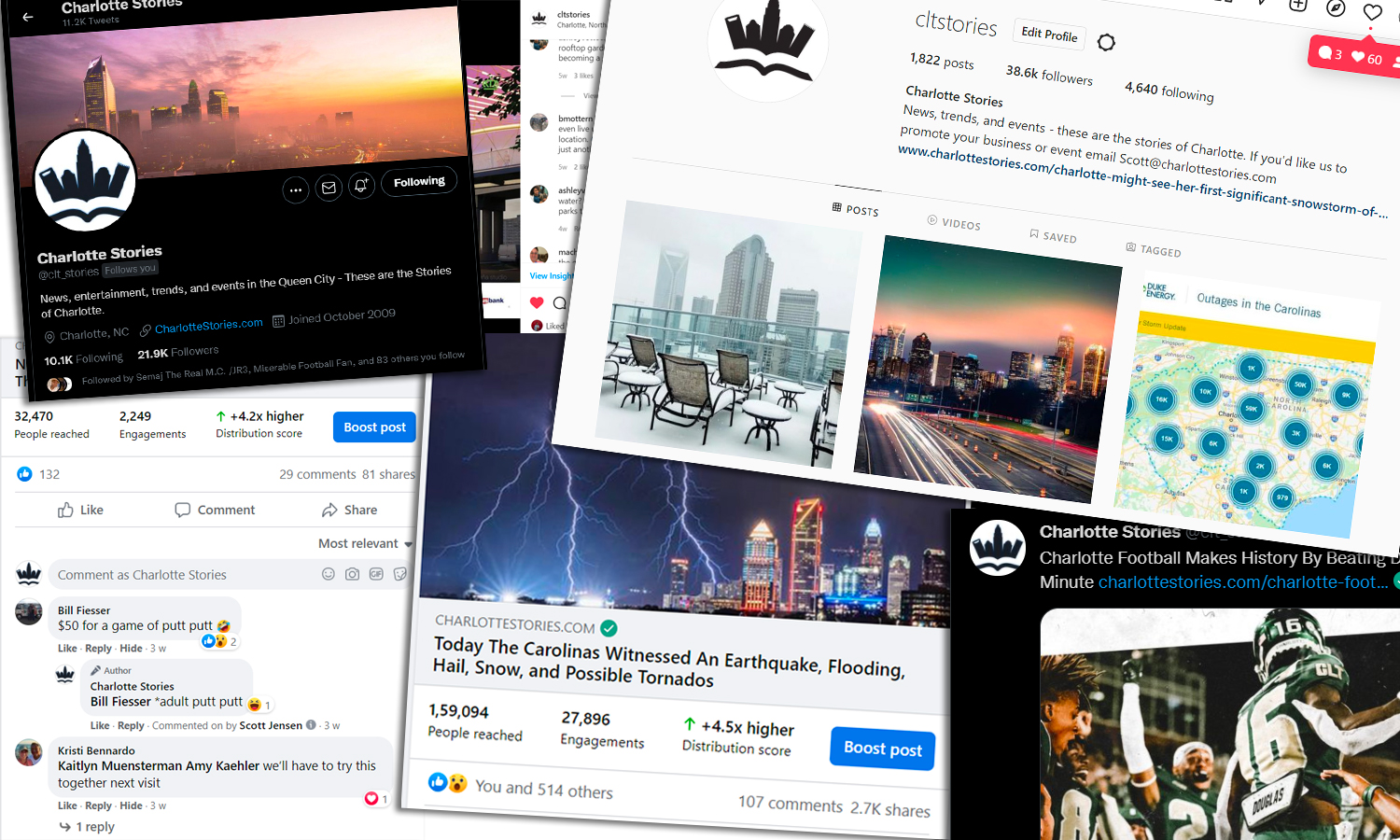 Job Description
We're looking for an excited and motivated Social Media Specialist to help monitor and manage all our social media platform operations. The ideal candidate will be responsible for maintaining the integrity of our social media accounts, planning digital campaigns, writing stories to build community online and ensuring both compliance and consistency. In addition, the ideal candidate will have experience generating inbound leads, gaining followers, managing posts and optimizing SEO.
Compensation: 
Competitive full-time salary based on experience 

Bonuses paid for meeting and exceeding strategic metrics
Responsibilities:
Setting key performance indicators (KPIs) for social media campaigns, such as targets for a certain number of shares or likes and measuring a campaign's performance against the KPIs 

Decipher metric tracking and data analysis for all social campaigns (Facebook, Instagram, Twitter, Linked In, YouTube, and Tik Tok) to optimize marketing monthly spend.

Follow Marketing Content Calendar to post content according to schedule with 0% error.

Photograph, post, promote, engage, and maintain branding on all Charlotte Stories social media platforms daily.

Research and discover the latest social media best practices and trends, promote and present emerging media to the team, and execute those best practices accordingly. 
Qualifications:
Engage in weekly meetings with meaningful contributions and can offer a schedule of deadlines for project execution on their action items.

Allot time weekly to research new systems and improvements to maintain efficiency and relevancy as their top priority.

Can complete all tasks fully in accordance with content calendar deadlines and team leader directives. 

Can offer ideas in a fast-paced environment, problem-solve, and pivot quickly with the introduction of new information. 

Gather and curate social media/marketing content as events arise.

Strategize through research and ask questions to contribute to the team and its growth.

Act as a voice/personality of the company via social media.

Can provide a portfolio exemplifying exceptional skills in photography, storytelling, and branding. This portfolio should include a catalog of work samples exemplifying the candidate's ability to effectively communicate through media and/or work samples that show the candidate's clear understanding of how a company effectively conveys client-facing messaging.

Has an understanding of the features and strategy of Twitter, Facebook, Instagram, Linked In, YouTube, and Tik Tok.
To Apply:
Please send resume, cover letter, and social media links to Scott@CLTStories.com