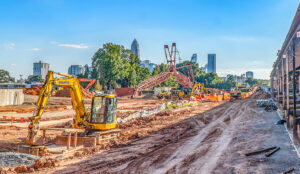 The Charlotte Regional Business Alliance just released 2021 Growth Report, showing impressive growth figures for the Charlotte region, even in the face of the Pandemic.
According to the report, "the region saw a total of 103 announcements, which represents over 9,000 jobs and $3.2 billion in capital investment".
We witnessed a 23% increase in major job announcements and a 10% increase in announced capital investment over 2020 numbers. The largest came in the form of Kroger's $92 million high-tech Concord manufacturing facility announcement. Just over 60% of all of the economic announcements last year came in the manufacturing sector.
Another interesting note in the report was the largest job growth sector in the second half of the year was in Government, which grew by over 8%, largely due to the influx of federal stimulus funds for pandemic relief.
You can read the entire report on The Charlotte Regional Business Alliance's site here.
Comments
comments