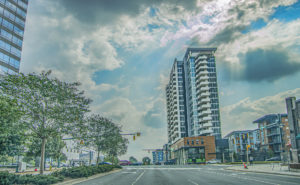 ApartmentList.com just released their November 2019 rental report, showing rents in Charlotte increasing at one of the fastest rates in the nation.
Currently, median rents in Charlotte stand at $989 for a one-bedroom apartment and $1,153 for a two-bedroom. This is the eleventh straight month that the city has seen rent increases after a decline in November of last year. Charlotte's year-over-year rent growth leads the state average of 2.7%, as well as the national average of 1.4%.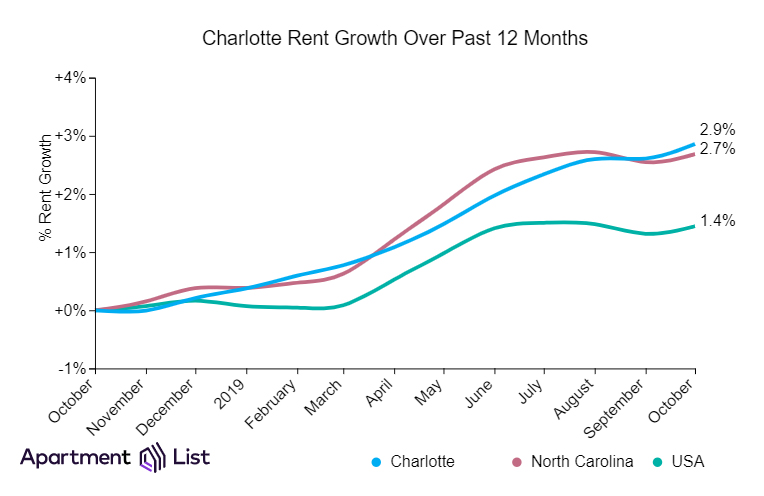 In spite of Charlotte's higher-than-average rental growth rate, the Queen City is still more affordable than most comparable cities across the country.
Charlotte's median two-bedroom rent of $1,153 is slightly below the national average of $1,191. Nationwide, rents have grown by 1.4% over the past year compared to the 2.9% increase in Charlotte.
While Charlotte's rents rose moderately over the past year, many cities nationwide also saw increases, including Phoenix (+4.0%), Dallas (+2.3%), and Atlanta (+1.8%).
Renters will find more reasonable prices in Charlotte than most similar cities. For example, San Francisco has a median 2BR rent of $3,123, which is more than two-and-a-half times the price in Charlotte.
What do you think about rental prices in Charlotte? 
Comments
comments