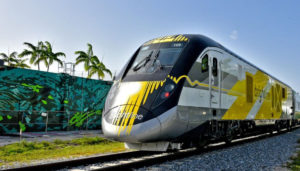 A proposed high-speed rail line between Charlotte and Atlanta is moving forward tonight with a planned public meeting in Uptown Charlotte.
Tonight's meeting will include presentations and evaluations by officials from the Federal Railroad Administration, CATS, and other Charlotte leaders.
The new high-speed line would span most of the East Coast, connecting Charlotte with Washington DC, Richmond, and Atlanta.
Once the line is built, a trip from Charlotte to Atlanta will only take about 2 hours (compared to the 4 hours it currently takes on the highway).
Officials are currently evaluating 3 different routes and determining if they want to build new track or use existing lines. The decision will largely be based on total cost, efficiency, and overall environmental impact.
Tonight's meeting will run from 5:30 pm until 8 pm at Charlotte's Metrolina Transportation Management Center off Tipton Drive.
Comments
comments