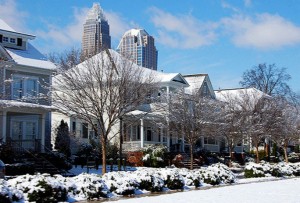 This past weekend, Charlotte witnessed her 3rd straight weekend of snowfall for the first time in recorded history, and now we might soon see our 4th.
According to Venusky, Uptown Charlotte and many areas west of the city could see anywhere from trace amounts to an inch of snow on Sunday.
According to Charlotte meteorologist Brad Panovich, the chance of snowfall is minimal, but it is still possible:
Do you think we'll be getting snow this weekend? 
Comments
comments