Rick Lavin and his business partner Chris Wagner just opened Charlotte's first moonshine distillery in NoDa's Area 15 after over a year of overcoming state regulations, financial hurdles, and countless recipe tweaks.
They also announced their 'Dragon Moonshine Silver Rum' is now in the ABC distribution warehouse in Raleigh, meaning people can now order it from their local NC ABC store.
In the coming months they're planning to expand their product lines to offer white lightning moonshine, Apple Pie Moonshine, and an oak-aged whiskey called Full Metal Jacket Whiskey.
In addition to Dragon's focus on local, all natural and organic ingredients, the company is also US Veteran owned and operated and plans to give a portion of their profits to local Veteran's charities.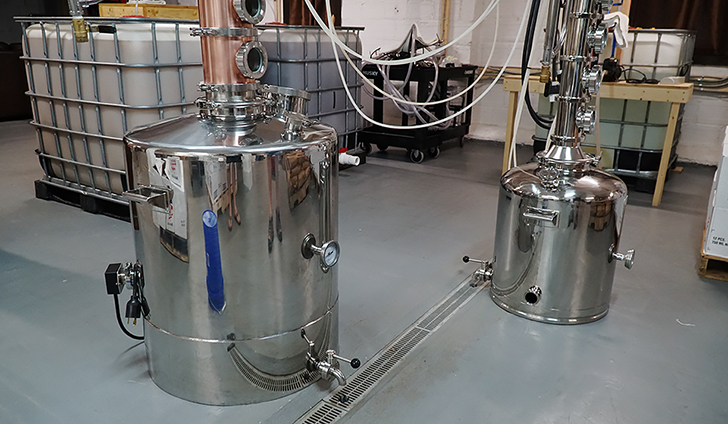 Future plans include extensive distribution throughout Pennsylvania, Louisiana, Maryland, Delaware, South Carolina, New York and New Jersey.
Despite all the incredibly high governmental regulations and red tape, the craft liquor business in North Carolina continues to grow.
North Carolina went from having 5 distilleries in 2012 to about 42 distilleries today. Our state also recently launched the Distillery Association of North Carolina, with over 30 members, they were able to successfully lobby the new state law that allows distillers to sell one bottle of their spirits during tours.
Comments
comments