Snow showers are now expected to fall throughout the Charlotte region on the morning of December 25th, 2020, giving the Queen City its first true 'White Christmas' since 2010.
The Weather Channel is forecasting a low of 27 degrees and a high of 42 degrees for Christmas day, with morning snow showers likely.
According to VentuSky, we should be seeing the most significant amount of snowfall in the early morning on Christmas day from about 6am-9am. The snow accumulation is expected to amount to 0.5 – 2 inches, depending on what part of the Charlotte region you live in.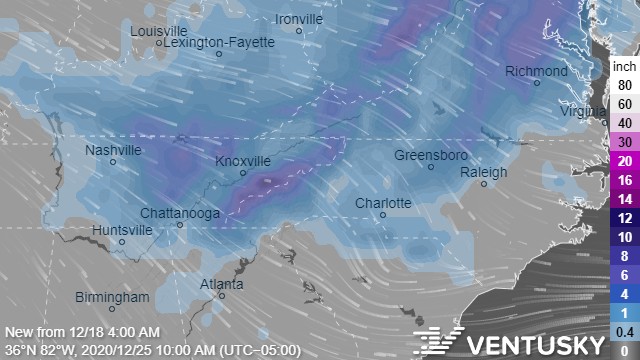 If you're not from the north and you don't already have the necessary supplies for an inch or two of the powdery stuff, here are some necessary supplies you can still order from Amazon and receive at your doorstep before the flurries begin to fall:
Are you excited about a White Christmas in Charlotte? 
Comments
comments