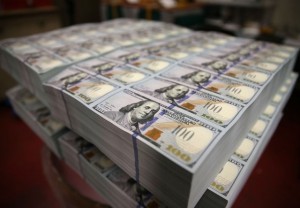 Once upon a time, not having a few bucks in your pockets meant that a trip to Carowinds was impossible, but that's not the case anymore. Yes, you still have to pay to get into the park and enjoy all the white-knuckle rollercoasters and rapid water slides, however, Carowinds has joined the digital revolution, meaning that you cannot use paper money in their venue to pay for your tickets for the park and food or drink.
So, all you need to take with you to Charlotte is your cell phone to use Apple Pay or Google Pay, or a credit or debit card with a contactless symbol. The fact that you don't have to worry about taking cash to the park is a major bonus, considering all the cash you would need to carry to pay for tickets and other amenities. You also don't have the concern of losing the cash by using your phone or card, something which 82% of Americans are appreciating all the more after turning to contactless payments. Carowinds has made the bold approach and it will be fascinating to see how this change works with customers. However, it is a growing trend across businesses in the United States, and ditching cash not only has benefits for the environment but also financially for all parties.
Digital payments are the main driving force behind transactions in the world of leisure and business in Charlotte and the United States as a whole, whether you're buying groceries or eating out in a restaurant. The ability to tap the reader rather than having to draw out cash from an ATM saves not only valuable time but also provides security. It is a lot easier to keep track of your funds with digital payments, and that goes for both sides of the transaction. Life can be much simpler for businesses using digital payments rather than having to count out every nickel and dime from the cash register at the end of the day before filing that money away.
This has been noticed across the board, as casinos have also recognized the importance of offering a variety of payment methods for their users. With popular real money online casinos like Caesars and Betway Casino, users can can rest assured knowing that depositing and withdrawing money are as convenient as possible with well-known payment methods such as debit cards, PayPal, and Paynearme.
Apple Pay and Google Pay are also available to use for this medium and offer the same standard of protection you would find when entering card details. Payments with these methods can now be performed with a tap of your phone or watch. But it does not stop there, as some businesses now accept cryptocurrency as payment because of its popularity, particularly among the next generation. The world is changing at a rapid rate, and the old days of needing a few bucks in your pocket appear to be on the way out when visiting theme parks, eating out, and seemingly all leisure activities.
Comments
comments