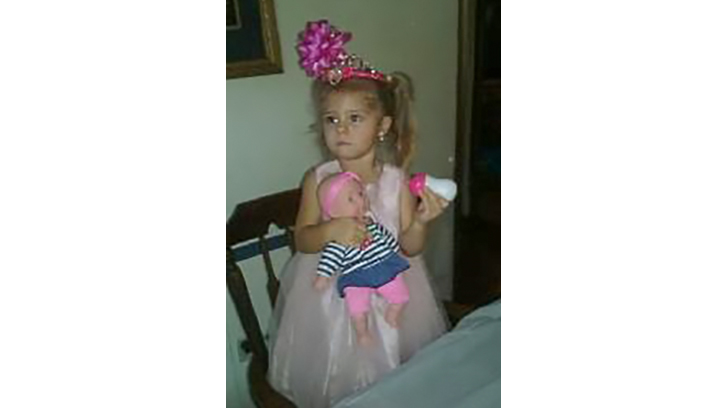 According to a new press release by the FBI, the body of 3-year-old Mariah Woods is believed to have been found in a creek in Pender County. Investigators are still waiting for the results from the medical examiner's office for an official confirmation.
Mariah Kay Woods first went missing last Sunday after her mother put her to bed. The next day, a state-wide Amber Alert was issued.
On Friday, December 1st, 32-year-old Earl Kimrey was arrested in connection with Mariah's disappearance. Kimrey was the live-in boyfriend of Kristy Woods, Mariah Woods' mother.
Warrants from the Onslow County Sheriff's Office state that Kimery 'allegedly knowingly concealed the unnatural death of Mariah Woods, and secretly hid the child's body.'
Kimrey was taken before a state magistrate and charged with:
— Concealing of Death
— Obstruction of Justice
— Second Degree Burglary
— Felony Larceny
— Possession of Stolen Property
He is now being held in the Onslow County Detention Center under a $1,010,000 bond. DA Ernie Lee said that additional charges could be pending as the investigation progresses.
Comments
comments