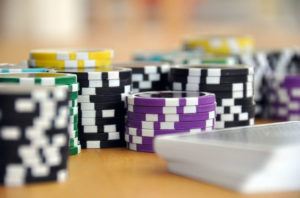 Blackjack is undoubtedly one of the most popular casino games and a people's favorite. Knowing how to win at blackjack could help boost your confidence and earn you some cash. 
It's good you learn winning strategies, especially if you're playing blackjack for the first time. We can agree that the first time often determines if we continue to play or if we end up losing interest. 
Blackjack can be played online or in physical locations. The good news is that whether you're playing the FanDuel online blackjack or one at a brick-and-mortar casino location, the steps are practically almost the same. 
Here are some basic tips to take note of:
Unlike some casino games, blackjack isn't 100% a game of luck. It's not a simple guess game. Instead, you must learn the basic playing strategy, or what many call 'the optimal strategy.'
How does this work? The optimal strategy lets a player minimize the house edge to below 1% at every hand. 
Learning and using the optimal blackjack strategy is a must if you're serious about winning at blackjack. Make sure you learn the basic playing strategy that applies to the game you're playing.
Watch out for the Playing Rules
When scouting blackjack tables, especially as a novice, you must pay attention to choosing tables that have generous playing rules. This tip is some of the best advice anyone can give to you.
Preferably, opt for tables where the payoff is 3-2 blackjack. It can be tempting to pick a game where the payoff is money or a 6-5 blackjack. But always have this in mind: you stand a higher chance of losing when you pick such games.
Pick games with fewer decks than those with more. Usually, when playing with the same rules, you're more likely to win a single or double-deck game than a six-deck game, for example.
You can also check for favorable rules such as dealers standing on point 17, surrender offerings, and doubling down on any two cards of choice.
Don't lose your focus. Many people fall into this pit when playing blackjack.
The urge to always examine how others are playing will indeed come. However, it would help if you remembered that when it comes to playing blackjack, you're on your own. It's not a team sport in any way, and you're not responsible for other players making their decisions. 
Their plays won't hurt your chances of winning. So, stick to the optimal blackjack strategy regardless of how other players are playing or the outcome of previous plays.
If you're a blackjack expert, you'd expect every new player to use a strategy card when playing. However, we don't see people do that.
Strategy cards let you avoid mistakes that can cost you the game. These cards are available at casino spots and can be used as a reference handbook whenever you want to make a play.
Most casinos won't allow you to place strategy cards on the table. So you can hold the card while playing. The key tip is to always look at the card whenever you're unsure of your next play.
Insurance Wager Is Not Recommended
Regardless of the amount of money you wagered on your hand, never make the insurance wager. It may seem like the most profitable move to make, but don't fall for it. Don't accept the dealer's offering, even when you're being offered money, and you have the blackjack. It can be costly.
Insurance wagers are tricky bets. When you win, you get paid 2-1, but your chances of winning are far worse. 
Conclusions
Blackjack is not so much a complicated game as some see it. You need to learn how to play and apply the right tips. You'll get better as you practice these playing tips consistently.
Comments
comments