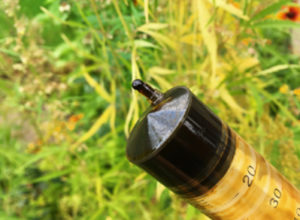 Are you new to vaping? Are you confused of what e-liquid brand and vape shop to choose? Are you looking for some suitable flavors of vape juice? Today we summarized the best flavors of vape juice from Elf Bar disposable vape products. Elf Bar is no doubt one of the top disposable vapes providers worldwide nowadays. Since 2018, Elf Bar has been making an effort on innovative product via a smart heating system. As Elf Bar discovers the need for natural-based taste and more healthy ways of vaping are thriving year by year. To get better tastes and to transfer a repeatable experience to customers, the products have been obedient to the keyword of Elf Bar: Healthier and better. After thousands of experiments, Elf Bar found methods of making the products the lowest harmful materials, pure taste and delicate design, only to present you products that will surely meet your demand. 
Best Flavors of ELF BAR 600 Puffs Disposable Vape
Features
Most fashionable design with portable body
2ml pre-refilled juice with 2% nicotine strength
25+ stylish flavors for your selection
Nicotine strength: 2% Nicotine
Battery: 550mAh
Puffs: 600 Puffs
Elf Bar Disposable Vape has hit the vaping market by storm not only result of the amazing numerous flavors to choose from but also thanks to the durable high quality and other attractive features. Elf Bar 600 Disposable Vape owns amazing 26 flavors, each vape is pre-filled with 2ml of 20mg nicotine strength Salt Nicotine E-Liquid, powered by 550mAh battery and it's sure to provide nearly 600 puffs. Each flavor gets a different color of device, though there are dozens of flavors, the color and design on the device is simple and easy to tell because you can find the flavor tag on the side of the disposable vape device. 
To sum up, no matter how picky you are on choosing flavors, Elf Bar 600 Disposable Vape will get you satisfied. The Elf Bar 600 Disposable Pod Device supports about 600 puffs for you with the large 550mAh built-in battery and 2ml pre-filled juice. And the Elf Bar 600 Disposable Pod has 2% Nicotine strength which surely brings you nicotine satisfaction and amazing flavor. 
Flavors
Blueberry Sour Raspberry: If you are a berry lover, this flavor surely gets you satisfied with every inhaling and exhaling. The sweet blueberry and sour raspberry are perfectly balanced, you will experience the fragrant aroma of berries when you inhale, the sour & sweet taste of berries kicks back when you exhale, in the meantime you will also enjoy the smooth throat hit and sweet vapor that the vaporized e-liquid brings. Hence you mustn't miss this great flavor if you are a berry lover.
Red Bull Ice: It is time to retrieve your energy! This flavor is rich in the energy drink aroma which entices you to get more puffs and get out of drowsiness instantly. Meanwhile this is also a balanced flavor, not too sweet, not too much vapor, smooth throat hit and satisfying nicotine content are what you would get.
Kiwi Passion Fruit Guava: This is the most popular flavor among the Elf Bar disposable series according to the monthly sales statistic. Kiwi, passion fruit, and guava are classic tropical fruits, the sour and fresh kiwi mixed with fragrant juicy passion fruit and sweet guava, every puff is warm and full of fruity aroma, shortly you would get the ultra tropical fruity banquet and get your nicotine cravings satisfied. 
Best Flavors of ELF Bar CR500 Disposable Vape
Features
E-liquid Capacity: 2.0ml
Nicotine Strength: 20mg (2%)
Battery Capacity: 400mAh
Puffs: 500 Puffs
Unique crystal like glass bottle finish
Compact to carry and easy to use
New Elf Bar CR500 Disposable Pod Device is one of the latest disposable products manufactured by Elf Bar that comes with portable design, compact in size and with a crystal like glass bottle finish, that is to say you can have a booze wherever you want except "no smoking/vaping areas". This unique bottle shaped Elf Bar CR500 Disposable Device supports approximately 500 puffs for you with capacity of a 400mAh built-in battery and 20mg nicotine strength of 2ml pre-filled juice. The crystal glass bottle like appearance has a different color for each flavor. That delivers not only the most mellow taste, but also wonderful hand feeling. There are 12 different stylish flavors that would fit most tongues
Flavors
Blue Razz Lemonade: This flavor is mixed with blueberry, raspberry, and lemonade flavors, offering a sweet, sour and juicy taste. 
Strawberry Kiwi: Sweet strawberry plays a main role in this flavor, yet with mild fresh and sour kiwi aftertaste when you exhale the vapor. 
Mango Peach Orange: The flavor of fruity combo mixed with refreshing sour and mellow sweet, the enthusiastic peach is sweet and fragrant, yet complemented with tangy citrus aftertaste, leaving you craving for more puffs. 
Best Flavors of Elf Bar Lux 600 Puffs Disposable Vape
Features
Portable Size with the most fashionable theme of punk designs
Disposable Design- Non-Rechargeable & Non-Refillable
Simple & Compact
Draw Activated 
Nicotine strength 2%
Pre-filled pod with built-in coil
Vape Juice Capacity: 2ml
2% (20mg) Nicotine Salt
Battery: 550mAh (Built-in)
Puffs: Up to 600 puffs.
Elf Bar Lux is a popular disposable vape in the market because of its unique outlook design–theme of cyberpunk. Every different flavor represents an individual stylish character, for instance, flavor of blueberry represents a grumpy Samurai in the cold steel outfit; flavor of watermelon represents a scary Kaiju; flavor of blue razz lemonade represents strengthful Mech Warrior; flavor of pink lemonade represents a fully armed maiden in the apocalypse, etc.
New Elf Bar Lux 600 Disposable Vape comes in an ergonomic and compact design and it can provide approximately 600 puffs with its large 550mAh built-in battery and pre-filled with 2% nicotine strength of 2ml vape juice, the Elf Bar Lux 600 must be one of the best choices of disposable pod devices for you, with a mouth-watering choice of 10 flavors to suit all vapers' appetite.
Flavors
Cola: As the name implies, this flavor maximumly restores the Cola flavor. This flavor is popular probably due to the popularity of the well-known beverage Cola, so if you also like Cola, you won't miss it.
Pink Lemonade: TBH, I am attracted by the cover of the package. A grumpy girl in a mask is the flavor of pink lemonade, won't you give it a try? The Pink Lemonade flavor is balanced between fruit and fizz, which is sweet and sharp. Pink Lemonade is a concoction of refreshing, zesty and cloudy lemonade and a sweet burst of plump summer berries. The blend of flavors creates a perfectly balanced e-juice with a unique vaping flavor that will tantalize your taste buds.
Cotton Candy Ice: The theme of this package design is close enough to recent great global event, Olympic Winter Games. By the way, who doesn't like cotton candy? It not only satisfies sweet teeth vapers but also banish your nicotine cravings away. The Cotton Candy Ice flavor is mixed with Marshmallow and candy plus refreshing cooling mint. Every inhale is a full mouth of sweet happiness. 
Final Thoughts
After knowing the above great flavors manufactured by Elf Bar, you may wonder where to buy the qualified Elf Bar disposable vapes. Vaping Wholesale is a trustworthy vape wholesale shop to buy Elf bar wholesale disposable puff bars at favorable prices with high quality. Why should you choose a reliable supplier? Because in the massive vape market, there are a number of unqualified counterfeit products that may contain additional harmful chemicals(e.g diacetyl that may cause pop corn lung) and ingredients in the vape juice, and a qualified vape shop ONLY offers certified products that preserve consumers right and health to a large extent.
Comments
comments