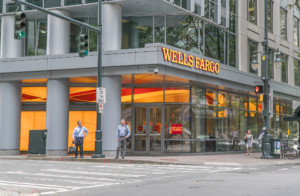 Wells Fargo Bank has just confirmed that 5 of its Charlotte employees have tested positive for COVID-19.
The infected employees work at Wells Fargo's Customer Information Center in University City. At this point, around 35% of the CIC employees continue to report to the office in spite of the 'Stay at Home Order'.
"We wish our colleagues who have been diagnosed with COVID-19 a full and speedy recovery, and we are supporting those employees and prioritizing the safety of their colleagues," a company representative said in a statement. "We have taken significant actions to protect employees, including social distancing, staggering staff and shifts and enabling more employees to work from home."
Mecklenburg County is now reporting 869 confirmed cases of COVID-19 and 10 deaths from the virus.
According to the CDC, patients with confirmed CoVID-19 infection have reportedly had mild to severe respiratory illness with symptoms of:
fever
cough
shortness of breath
CDC believes at this time that symptoms of CoVID-19 may appear in as few as 2 days or as long as 14 after exposure.
Comments
comments