Contents
Colombia

Uruguay

Jamaica

Canada

Mexico

Luxembourg

The Netherlands
Traveling to cannabis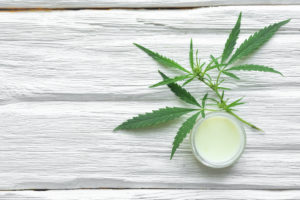 Planning a trip for business or pleasure but not sure if your desired destination is marijuana friendly? Searching for countries where weed is legal in 2022 is much simpler than in previous years.
It seems as if the butterfly effect of legalization is growing globally. As one country amends legislation to accommodate the herb, another follows suit shortly after.
While countries are progressively opening their doors to cannabis enthusiasts, specific laws and regulations still apply. Some allow for the recreational, medicinal use and cultivation of hash seeds, while others don't.
Irrespective of its legal status within a country, never travel with marijuana in any form across borders. Your number one goal while traveling anywhere is ensuring you stay on the right side of the law.
Let's look at the seven most weed-friendly countries in the world.
1. Colombia
Understandably, you'd want to be on one of the world's most pristine beaches, enjoying some of your favorite strains. Colombia is home to the landrace Colombian Gold variant that grows in the Santa Marta Mountains.
Colombians have been lighting up for years, but what does this mean for you as a traveler? In 2016 the government permitted medical marijuana. Recreational use is still illegal but is decriminalized.
The newly appointed president of Colombia, Gustavo Petro, isn't wasting any time changing the narrative of cannabis in the country. Talks have surfaced about legalizing weed across the board, which would open even more gates for locals and travelers.
2. Uruguay
In what countries is weed legal to consume publicly? Uruguay sits at the top of that list for being the first country in the world to legalize cannabis.
Marijuana enthusiasts in the "river of painted birds" have enjoyed this courtesy since 2013, when Uruguay legalized its recreational and medicinal use.
While the road is clear for tourists to puff on their favorite pot product, they aren't allowed to purchase the herb in the country. So, how on earth do you get to take part in these legal smoking activities, then? Well, no one said you couldn't accept gifts from anyone.
Authorities aim to change tourist laws in the future to enable visitors to buy from the legal market.
3. Jamaica
Jamaica is the heart of cannabis culture and the birthplace of the herb's most commemorated advocate, Bob Marley. A country that's often associated with marijuana and reggae certainly makes the weed-friendly list.
Cannabis wasn't always legal in Jamaica despite its cultural importance. Decriminalizing the plant in 2015 allows residents to have up to 2 oz. of flowers for personal use. Citizens can cultivate up to five plants to consume privately.
Smoking in public and the private sale of weed is illegal unless you're of the Rastafari religion. Medical marijuana is legal in the country, so this is how tourists enjoy a toke when visiting.
4. Canada
On 17 October 2018, Canada legalized recreational and medicinal cannabis. Different provinces set age limits for weed purchase, possession, and consumption.
Individuals are legally allowed to possess up to 1 oz. of marijuana flower anywhere in the country. This amount is enough to make 60–70 pre-rolled joints, more than sufficient for a short trip.
Despite cannabis consumption being legal, people aren't allowed to toke wherever they want. Smoking is prohibited in public enclosures and workplaces. Designated toking spots make it easy for enthusiasts to consume their weed.
5. Mexico
Mexico legalized cannabis in 2009, allowing for the personal possession and consumption of 0.17 oz. of dry flower. Medical marijuana (less than 1% THC) has been legal since 2016. Like many other governments, Mexico saw that the economic potential of the plant was too good to ignore.
November 2015 marks the month that the Supreme Court in Mexico declared that criminalizing cannabis violated fundamental human rights. Despite this well-meaning sentiment, law-abiding Mexicans are still waiting for the green light from legislators before sparking up.
Discussions are looming about fully legalizing the herb, but until then, growing and selling remain illegal.
If you're traveling to Mexico, it's essential to follow the laws of the land concerning the possession and consumption of cannabis. Despite its uncertain legal status, it is a weed-friendly country.
6. Luxembourg
Luxembourg is one of the first European countries to legalize marijuana. CBD laws permit the sale and consumption of cannabidiol-based products (with less than 0.3% THC) throughout the country.
Drafts are in the works to fully legalize cannabis by 2023. Possessing, consuming, or growing it in public spaces is still illegal. If you're planning on having a euphoric night, it's best to do so from the privacy of your room.
Marijuana laws allow residents to cultivate up to four plants privately per household. While the sale of weed is still illegal, locals can buy seeds for personal cultivation and consumption.
7. The Netherlands
Will the Netherlands ever lose its position on the best weed-friendly countries list? As one of the world's favorite go-to places for pot, we'd hope not.
In the early 1900s, the government decriminalized the personal use of cannabis. Anyone residing in or visiting the country is permitted to carry up to 0.17.oz. of marijuana.
Contrary to popular belief, weed is not entirely legal for open consumption in this country. The only way to legally connect with your favorite cultivar is by visiting designated coffee shops in Amsterdam, Terneuzen, or Rotterdam.
Traveling to cannabis
The roots of cannabis culture are slowly making their way to all corners of the world. Countries are waking up to the therapeutic and economic potential of pot. Before you know it, the search for countries where weed is legal won't be necessary anymore.
Until then, respect the laws of each destination, stay within its legal boundaries and never cross borders with weed. Instead, travel to cannabis-friendly countries, enjoy marijuana worry-free, and revel in euphoric bliss.
Jennifer Gallagher
Jennifer Gallagher, an experienced cannabis grower at SeedSupreme Seedbank. During a 7-year career in the marijuana growing business, Jennifer has gained a high competence in this field. As far as weed is concerned, she knows it all inside out. Jennifer is an expert in pot-growing, as well as cannabis types and their effects. She's also familiar with all legislation nuances.
Comments
comments