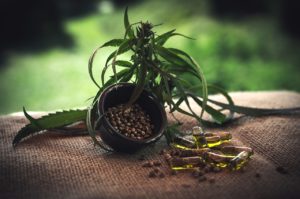 WHO studies have received positive results and its recommendation as to the main health entity. Not only in the UK and Europe, but throughout the world!
WHO removed CBD from its drug and narcotic lists and mobilized cannabis from the list IV of prohibited substances to list, where it would cease to receive the same legal treatment as considerably dangerous substances such as heroin?
However, it is the job of other entities such as the Drug and Narcotics Commission, with the different laws of each country, to determine whether to remove this plant from their dangerous lists to adjust the legal agreements linked to this list.
Nowadays, if you are in the UK or any European country, you can legally buy and use CBD. That's why you can now buy the best CBD oils and flowers online legally at JustBob ecommerce CBD shop!
What are the legal ways to consume CBD in the UK?
As we have already explained, CBD cannot be sold in the UK as a food product, which creates confusion among users of this cannabis supplement, leaving the question of which CBD-based products can be consumed in our country?
The only products that can be legally marketed in the UK are those registered as cosmetics, not suitable for human consumption. For a CBD product to be sold under these conditions, it must specify on the label that it is for external use or topical use only.
Due to this, many companies have been forced to change the labelling of their products for human consumption as a cosmetic product, but it is still the same product.
Balms to relieve muscle pain, moisturizing creams to take care of your skin, regenerating lotions, shampoo, and many other CBD-based products you can find in the British market. You can alleviate inflammations and recover from various skin damages such as dermatitis and psoriasis with several of these.
The legality of CBD in the different countries of the European Union.
France allows the cultivation of cannabis Sativa to extract CBD, as long as THC levels are non-existent.
Amsterdam is legal for both cannabis and CBD oil; In the case of cannabis, you cannot have more than 5gr at a time.
In Italy, cannabis or Industrial Hemp can be grown freely to extract CBD with THC levels that do not exceed 0.6%.
The Czech Republic is the leading consumer of Cannabis in Europe. Here you can have between 10g and 15g of cannabis without having problems of any kind. However, the sale of cannabis is completely prohibited in this country, which allows people to grow up to a maximum of 5 plants so that they can easily access it.
In countries such as Austria, Portugal, Croatia, Estonia, Finland, Latvia, Romania and Sweden, some laws prohibit the trade, distribution, and consumption of THC. Still, since no law prohibits CBD consumption, it is considered legal within the parameters established by the European Union.
Denmark and Malta have certain restrictions for the legality of CBD, such as a maximum of 0.2% THC and a prescription for you to access Cannabidiol.
In countries like Slovakia and Belgium, any substance from cannabis or hemp is entirely illegal, including CBD.
Luxembourg has established that to consume CBD legally, a limit of 0.3% THC in the product must not be exceeded.
CBD is also in a grey area in Latvia. The country's Veterinary and Food Administration prohibits selling and marketing CBD as a food and food supplement. However, according to official information, there is no violation of the law when CBD is sold as a souvenir. CBD is generally not prohibited. The cultivation of hemp is legal. Thus, it is possible to sell some CBD products legally, again to a certain extent.
Cannabis products with an average THC content of at least 1% are considered illegal in Liechtenstein. However, the cultivation of hemp with a THC content of less than 1% is legal in the country. CBD is generally not prohibited in Liechtenstein. Therefore, CBD with less than 1% THC should be legal. But this is only a guess. There is no direct statement about this.
Although Kazakhstan is considered the birthplace of cannabis, its possession and sale are illegal. It also applies to all CBD products.
Cannabis has been approved for medical use in Croatia since 2015. However, recreational use is still prohibited.
In Malta, CBD is only legal if there is a medical prescription. However, in many shops, CBD products are also sold without a prescription. The police aren't concerned with this, so CBD is more of a grey area in this country.
In Montenegro, hemp can only be cultivated for the fibres and seeds that are used as food. Other cannabis products cannot be sold or used.
After the law amendment on the Control of Narcotic Drugs and Psychotropic Substances in North Macedonia in 2016, the country allowed the cultivation and processing of cannabis. In pharmacies, CBD oil with a content of less than 0.2% can be legally purchased without a prescription. However, anyone needing CBD oil with a THC content higher than 0.2% needs a medical prescription.
The cultivation of industrial hemp is possible in Romania, but must be approved. The procedure must be in line with EU directives. CBD oil with a THC content of less than 0.2% can be sold legally in Romania.
Finally, we have Lithuania, which for six years have allowed the legal cultivation of medicinal cannabis to extract and take advantage of the benefits of CBD.
Comments
comments