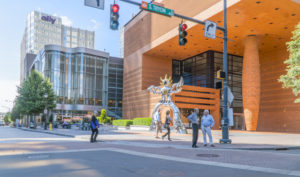 With the landscape in business always changing in the United States of America, the upcoming trends, new technologies and the brand new policies play a very important role in this. So, when it comes to thinking about coming up with a great or even excellent startup idea, especially to the entrepreneurs who are about to start their first gig, it may be more than a difficult challenge. Moreover, it would be even more difficult to come up with an idea that is actually successful, it is also possible to come up with an idea that has already worked but by tweaking it or by just adding a few changes to it. After all, the advantages of self employment and the freedom that comes with it, makes every startup, especially all the efforts and the hard work that it takes to make a successful one, worth it. The advantages of working for yourself are endless, and if you dream about your start up, working for yourself, and you tend to have nightmares about ever having or going back to your nine to five for again, coming up with a startup idea is for you and you know that you will make it happen provided you have the right amount of passion, the direction and a goal to work towards for. There is nothing in the world that can compare to the feeling of working for yourself, and the fact that you are working for yourself, the satisfaction along with it is more than amazing.
But while it may seem great to get in a new market, and the adrenaline rush would be immense, the risks and the efforts that you will be putting into your start up would be crazy and trying a lot of times. So, what are the seven best business ideas for young startups in the United States of America in the year 2021?
Cybersecurity software company.
With every year, technology is advancing and so are the risks when it comes to cybersecurity. The threats against cybersecurity just get more dangerous with time passing, and the hackers being more advanced. Now, everyone has an android or an Apple device, and a number of accounts on various social media platforms, with the pandemic on rise many of us have resorted to online banking, we upload numerous personal photos to our cloud, and so much of other personal, and important information. So many people do not even have this information protected, and a lot of small businesses, rich people, executives, and so many more are vulnerable to these attacks and cybersecurity threats and need to secure their personal information all the time. Developing software that will protect all of these above factors from the threat of cybersecurity attacks will be great for business and would be able to cater to ninety eight percent of the business circles in the United States of America.
Start your own Liquidation business.
To start with, you need to assess the amount of money you can commit to start your new business and to make your start up work as a business, and the amount of capital can you commit to your liquidation business in order for it to be successful. While you would not need an enormous amount of money to start with, you will require a substantial amount of capital in order to buy your very first inventory. To continue with, you will have to be consistent enough to find a liquidation wholesaler or an auction site like Quicklotz.com that will let you. Remember, before you start purchasing products, you need to get familiar with the whole niche of products that you are going to go for before purchasing the whole lot. Another thing to keep in mind would be if you want to sell new stock or refurbished stock or even salvage stock, but the word of advice would be that since you are starting out, it would be easier to sell a new inventory until you get some sort of an experience to your name. The next step is to resell, and for that you need to research and scope your target audience. Online is one of the best places to resell your goods, and if you would prefer not to spend money on shipping costs, and just want to make sure that your business remains local, you can always sell your goods in the flea market, brick and mortar store and so many more.
Developing a virtual doctor company.
Researching about your target audience is extremely important because you will know for the exact amount of the demographic to cater to. While developing the virtual doctor company your target audience will be the baby boomer generation and you will have to target them and their needs. Which means that you will be helping them see and consult certified doctors at a much reduced rate and within the comforts of their home. With the help of the right programming skills and the correct form of marketing, this is one of the best start up ideas.
Starting with coworking spaces.
With the amount of work from home jobs rising, you can easily capitalize on this idea. Develop a space where the location is best suited, has the necessary and sought after amenities and uses the whole concept of modern coworking spaces, and this is also one of the best ideas that can be used when starting your business.
Start with local, develop a local grocery delivery service.
This idea comes with an extremely minimal amount of set up costs and the only things you need is a mobile, network marketing and communication and a vehicle to really get you going. You can target and research about the audience you really want to target and could even partner up with the local grocers to get their service off the ground.
Developing a meal preparation business added with a food waste solution, and can even tweak it by using or adding plant based foods to the menu.
With the balance between work and life blurring, a lot of us are busier than ever and do not have the time or energy to cook. A huge number of people order restaurant takeout for their meals and this not only makes their life easier but it is also one of the best ways to expand your business. You can also reduce food wastage and help in changing and improving the food system. With the amount of people preferring plant based food, and the market for plant based food increasing, this could be your ticket for fortune and success.
Building and developing an opioid addiction facility.
While the facilities available are super expensive, a low cost or even a cost effective opioid treatment facility will not only help in the rising addiction problems but also help you with your business. You can also look for investors who are willing to provide and help with the funding of the program and the building of the facility.
These are a few of the seven best business ideas that could and would work in the world today, especially with the right marketing and with consistent efforts that will go in making and building your startup. Remember that Rome was not built in a day, and to make sure that your startup is successful, you need to have the time, energy, passion and patience to go for what you want and make your start up one of the best. 
Comments
comments