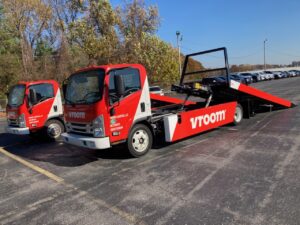 Instagram is the perfect place for marketing. If you succeed in creating a strong following and increase engagement, you will get gold-worthy marketing completely free of charge. Instagram has over 1 billion users and according to statistics, there are over 500 million daily active users on this popular platform.
The most important marketing principles are pretty much the same for the majority of social media platforms. It's important to find your style, and your theme and turn to a clearly defined target group.
If you want to take it to the next level, look at our six highly-effective tips for successful Instagram marketing that will help you make the most of this social media platform.
Promote your Account
Creating an account is easy, but you need to work hard so you can reach your ideal target audience. So, make sure you always link your Instagram account to your website, your email signature, Facebook, or any other social media channel you're using.
By helping your current audience find your Instagram account, you will be able to get organic Instagram followers much easier and quicker. To increase engagement and interaction with your followers, you can ask them questions, organize a contest, or do other similar activities that encourage your followers to interact with you.
Share Instagram Stories
Instagram Stories is an effective feature that allows Instagram users to get close to their visitors, by engaging them and converting them into customers. It allows your visitors to view your Stories for 24 hours. You can include photos and videos of your brand and services as many times as you want in a day. Video content helps you promote your brand and connect with your audience, as well as encourage them to interact with you and become loyal customers.
The more your followers interact, the more Instagram's algorithm will reward your content. If they, for instance, click on one of your questions or send you a personal message, it's recognized by Instagram and it increases your overall visibility. All of this is worth knowing if you want to use Instagram and enhance your marketing strategy.
Use Multiple Hashtags On Your Posts
According to Instagram rules, you can have up to 30 hashtags linked to an image. But don't overdo it. There's a risk that Instagram will see such posts only as a way to increase your reach instead of delivering valuable and interesting content.
As a rule of thumb, you can put three or five hashtags to boost engagement. When you post multiple posts to the same account, keep some of the same hashtags. When using Instagram for your marketing needs, remember to use hashtags in Instagram Stories to increase your reach.
Get Inspired by Your Competitors
Take a look at your competitors' pages, and how they use their social media channels to reach followers. Get inspired and get tips on how to set up your profile.
The feed and your profile picture are the first things new followers see when they find your account. Make sure that your content represents your company the right way. In addition, your content and posts should follow some kind of standard and not stand out too much.
Create Ad Campaigns
The Instagram algorithm can make it quite difficult for brands to be visible if they don't use paid ads. But here, compared to other social media platforms, Instagram has several strengths. 
For instance, users get access to Facebook's advanced segmentation tool, which uniquely contributes to your company by allowing you to attract the right target audience based on factors such as demographics, age, gender, and region. So, do your best to create visually appealing ads, which is the essence of this platform, and learn how to tailor your ads to the right audience in Facebook Ad Manager.
Collaborate With Influencers
Collaborating with influencers can be an effective way to drive traffic to your Instagram account, which in turn can generate increased sales. But keep in mind that you need to find the right influencer for the right target audience. If the person doesn't align with what the brand wants to promote and sell, you won't be able to attract new customers. But if you find the right influencer, it can strengthen your brand, your reach, and your sales.
Final Thoughts
Nowadays, Instagram is crowded with different brands and small businesses that are doing their best to market themselves. If you want to set yourself apart from the competition and attract organic followers, follow these Instagram marketing tips and always try to make your account more information-oriented and engaging.
Comments
comments