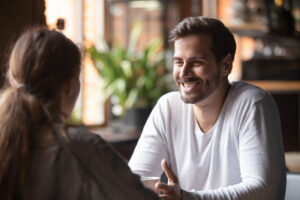 Deciding to open a business takes a lot of preparation, no matter what it is, and the same is true for opening a cafe. You will need to carry out a lot of research, find the best suppliers, and all while navigating the legal system that allows you to trade. However, your hard work will be worth it, when you can serve hundreds of customers and know that you are providing their memorable moments. If you've got the seed of an idea and need a little push over the edge, you've come to the right place. Throughout this article, we will guide you through the steps required to open your cafe. 
Research the Competition
You will need to know what the competition is doing. If they're doing well, they must be doing something right. Go and visit as many cafes as you can, and write down what they do well and what not so much. Doing this will help you to build an idea of what your cafe will look like. When you're visiting cafes, speak to other customers and find out what makes them tick. Knowing your potential customer base is a fantastic way to get the ball rolling. 
Create Your Vision
Once you've pooled ideas from your research trips, it's time to put pen to paper and write a business plan. Your business plan needs to be informative and will detail exactly how you are going to launch your business. If you need any funding, here is the place to put your requests. Potential investors in your plan need to know that your venture will work, so be sure to include your estimated projections for the next five years at least. 
Contact Suppliers
Now that you've written down your business plan, it's time to get serious. You can start sourcing the best suppliers on the market. To make a cafe excellent, it needs to have superb coffee. Without that, you may as well open a toastie shack. With hundreds of suppliers out there, the competition will be tight. However, you can get your coffee research started by finding out what makes civet coffee special, for example. You also need to find suppliers for any other wet stock, dry stock, and consumables. 
Find a Location
You need a spot to serve your great coffee out of, and it will be crucial to the success of your cafe. Before you jump in and buy the first building you see for the right price, spend some time in the area. While you're there, take note of how much foot traffic the location gets. Without people walking by daily, your business is going to be sad. Also, understanding the locals will allow you to better serve them. 
Interior Design
From all of your research and knowledge of your customer base, you will have several ideas waiting to be written down. You need to work with your contractors and tell them exactly what you need it to look like inside. Do you want a retro cafe, perhaps? When you're designing your space, you need to make sure that your team will be able to work practically within the space. With almost everything in place, it's time to market your business and build excitement for your new cafe. 
Hire Your Team
Part of running a good cafe comes from hiring the right people. They need to know customer service, have initiative, and have your business's best interests in mind. 
If you follow this effective roadmap, you will have your cafe up and running in no time. The most important thing to do is research other cafes and find out what is working already.
Comments
comments