After weeks of speculation surrounding the potential March Madness field, the brackets for the 2018 NCAA Tournament have finally been released. The bracket includes a relatively balanced number of shocking surprises and predictable matchups.
It seems the most powerful to least powerful regions of the bracket goes Midwest, West, South and East. The easiest path to the final four appears to have been given to Villanova, and the Wildcats will likely have one of the hardest paths.
Here is the complete March Madness bracket (click for larger view);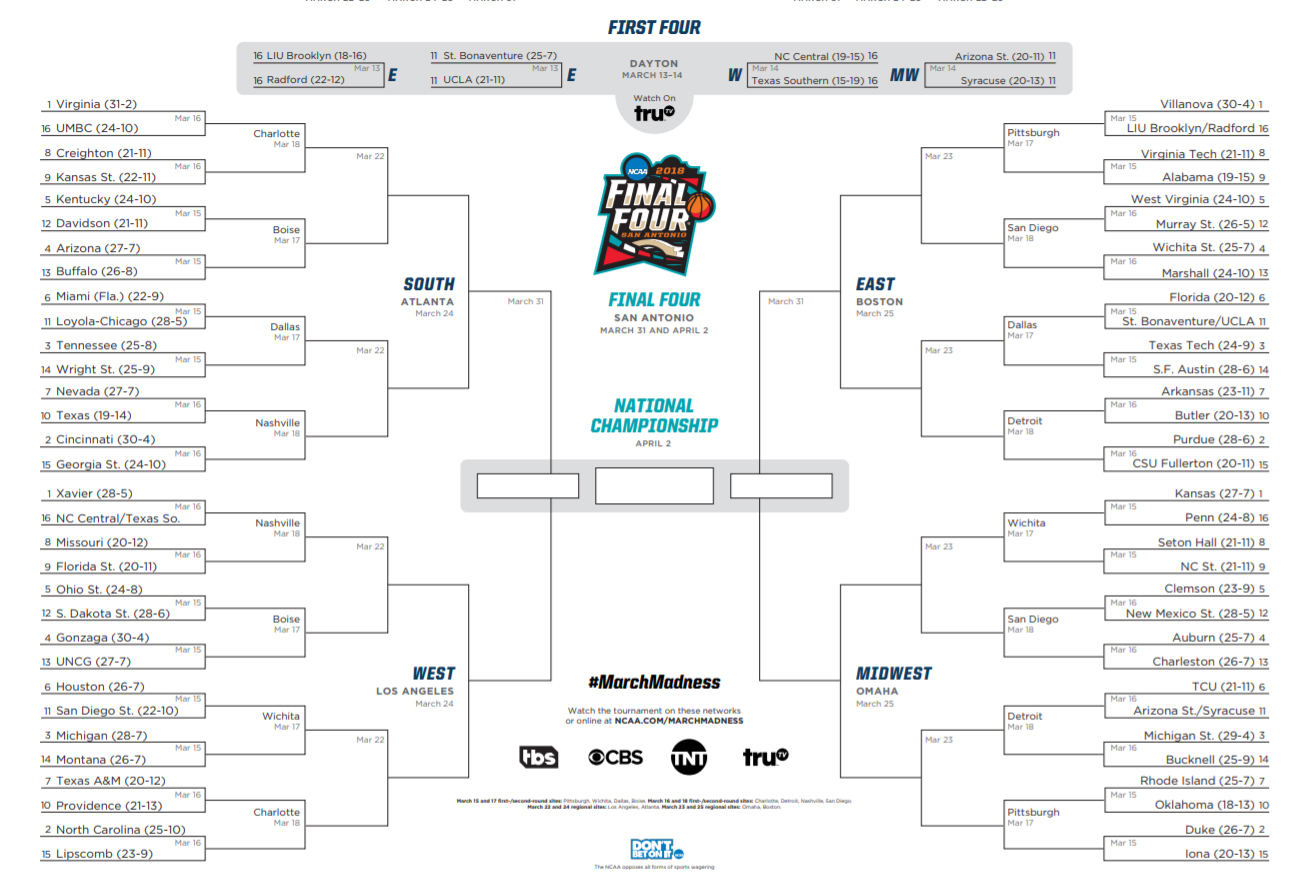 Charlotte will be hosting a total of 6 games, including;
First Round First session
Spectrum Center, March 16th @ 12:15pm (buy tickets here)
Texas A&M vs Providence
North Carolina vs Lipscomb
First Round Second session
Spectrum Center, March 16th @ 6:50pm (buy tickets here)
Creighton vs Kansas State
Virginia vs UMBC
Second Round
Spectrum Center, March 18th TBD (buy tickets here)
Winners of first round
Winners of second round
Who do you think will make it to the final four? 
Comments
comments