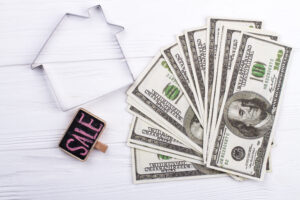 Selling a home is a huge and serious decision you'll have to think about carefully. If you want to ease the process while maximizing your profits, being prepared is the best solution.
To sell your home fast, you should be equipped with the know-how. The reason behind this is that there are many factors to consider before selling a home. Thus, make sure to ask yourself the following questions before moving forward:
Do You Need A Real Estate Agent?
Unless you decide to sell your home as quickly as possible or hire reliable cash home buyers like Gem State Cash Offer, you need to determine whether you need to hire a real estate agent. Regardless of your experience with home selling and how well-versed you are in the real estate industry, it's recommended to hire agents to know how to prepare your house for sale.
The best real estate agents can handle important tasks, such as:
Pricing

Advertising

Finding potential buyers

Paperwork

Showing
These professionals can also serve as a liaison between you and your potential buyers, which typically mitigates conflicts when negotiating contracts. During the emotional process of home selling, the right agent can also be your best friend. So, make sure to spend some time determining if you need a real estate agent to sell your home.
Why Do You Want To Sell Your House?
Before thinking about selling your house, one of the things you should ask yourself is why you want to sell it in the first place. What are your motivators? Are you selling because of your finances? Are you currently facing foreclosure?
For many people, selling a house is influenced by their finances, but this decision goes beyond finances. Other than looking at the financial aspect, you should find out whether home selling is the best thing to do. 
By answering these particular questions, you'll be able to quickly sell your home as you get better insights into the reasons you want to sell your home. Also, it'll allow you to take a more powerful standpoint, enabling you to get the most out of the sale.
Should You Hire A Home Inspector?
Most potential home buyers include home inspection in their offers. However, other real estate agents recommend that sellers hire an inspector to perform a pre-inspection, where they scrutinize your property for issues before you list it.
Doing a pre-inspection has pros and cons. One of the perks of pre-inspection is that it gives sellers the chance to fix minor issues ahead of time and present their houses to buyers in good condition. If you have an old house, it's a strong selling point. But, keep in mind that pre-inspections can be costly.
How Long Does It Take To Sell Your House?
You can't exactly predict what will happen when you decide to list your home. Fortunately, some real estate professionals have been in this industry for a long time, and they can forecast how long it'll take to sell your house. With that in mind, it might be a good idea to ask for help from professionals to get accurate information. This will help you determine how long it'll take to sell your home.
In many cases, the time it takes to sell your house will depend on factors such as your property's location, market conditions, the condition of your property, and how you price your home. You must also remember that a small mistake like overpricing can affect the selling period of your house.
Are You Willing To Depersonalize And Declutter?
Home selling revolves around how you present your property. A cluttered home can be a distraction to your buyer. When potential buyers walk in, they need to feel like it could be their next house to spend new memories in.
If you're busy and don't have time to declutter or depersonalize your home, hiring a professional staging expert can be an excellent decision. These experts can help you arrange your furniture and determine whether some of your belongings should be in storage.
When Is The Best Time To Sell A House?
You can always sell your house anytime, but there are certain months or days when home selling is more profitable, easier, and faster. Typically, the summer and spring months are the ideal seasons of the year to sell a house. On the other hand, the sales are low during the fall and winter seasons.
If you like to gain more from selling your house, you should know the best time to sell a property. If possible, ask for help from professionals or get suggestions from others who have sold their homes before. This is because the perfect timing to sell a house may vary from one seller to another.
Wrapping Up
Selling a house may seem like a simple process, but there are other factors involved that you might not be able to handle on your own. Answering the above questions will get you a head start. However, consider talking to several real estate agents or realtors before you decide to list your home. This will help you learn the things you didn't know you were missing.
Comments
comments