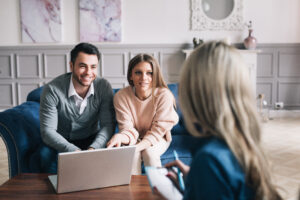 Networking is an essential skill to develop when learning to be a real estate agent. Networking allows you to learn from others, get new clients, and nurture yourself and your organization in the real estate business.
Growing your network as a real estate agent can be challenging. However, you can focus on the quality of your network over quantity, build relationships as time progresses, and keep in touch with your clients to boost your network. 
You might be struggling to find leads for your business. The outline below highlights some tips that can assist you in growing your network as a real estate agent:
Maintain Your Active Online Presence
Most real estate agents overlook the importance of maintaining an active online presence to grow their network. They focus more on building their personal and professional traits. However, with the advancement in technology, the first impression is often made through digital platforms, including blogs, websites, and social media platforms.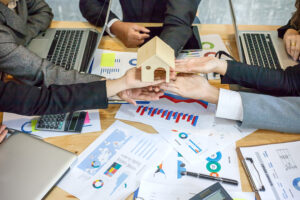 Social media allows you to connect with clients and helps you communicate your skills and expertise to them. You can also interact with other people, share your ideas, and promote your business through social media platforms. 
Building an active online presence also allows you to respond to inquiries, messages, and emails through all your channels. The more active channels you have, the greater your chances of connecting with prospective clients and professionals and getting leads.
However, it's crucial to make yourself easy to contact by ensuring that your contact information is active and up-to-date.
2. Be Active In Your Community
It's crucial to know how to build a rapport with people and relate with all sorts of people to boost your networking. Being active in your community is an essential tip for networking that can help you expand your customer base and understand the people living in your property's neighborhood. There are many ways you can get involved with your local community. Some ways include:
Local sponsorship

– you can sponsor local events such as local festivals, school events, or small league teams. Being a community sponsor can be a good strategy for branding or business recognition by handing out t-shirts, flyers, or pamphlets that bear your organization's name.

Volunteer

– you can spend your free time volunteering for local organizations or causes you like. You can connect with like-minded people during this campaign as you grow your network. Additionally, volunteering can be an excellent way of doing some good to your community.

Participate as a guest and support education

– you can be a guest on different local occasions like speaking at local events or giving a speech during career days. You can reach out to institutions that offer real estate courses and share your expertise with them. You can also suggest having an internship program with a particular institution.
By getting involved with your local community, you can deepen your connection with the other community members. You can also make postcards that market your business; for instance, the just sold postcards by Wise Pelican. Through this connection, they can consider you as their top priority when hearing about any real estate opportunity.
3. Listen More
Listening more and talking less can help you grow your networking business. Many people love to talk about themselves. Even in the real estate industry, people tend to share their ideas on purchasing, maintaining, or putting a property on sale. You can help identify peoples' challenges and solve problems they never knew they had by actively listening. This can help build trust between you and your contact, impacting the growth of your network.
4. Have A Competent Team
Any business with a competent and trustworthy team has to succeed. The real estate business also needs a team of dedicated personnel to grow. Therefore, you need to surround yourself with people capable of gearing your business towards success. Your team should be capable of referring potential clients to your business.
5. Follow Up With Prospects
It can take you a lot of time to get prospects and develop relationships with them. If you happen to find a prospective contact, it would be best to follow up and follow through with them, either through a call, email, or a scheduled meeting. Personalizing the follow-up can guarantee the appreciation of your contact. The follow-up shows your contact that you're in the position of helping them with any of their real estate needs.
Conclusion
Networking is all about getting new contacts and building relationships with them. It can be challenging in the real estate business. You need to employ some specific strategies to grow your network in the real estate business. The tips in the outline above can guide you through how to grow your network as a real estate agent.
Comments
comments