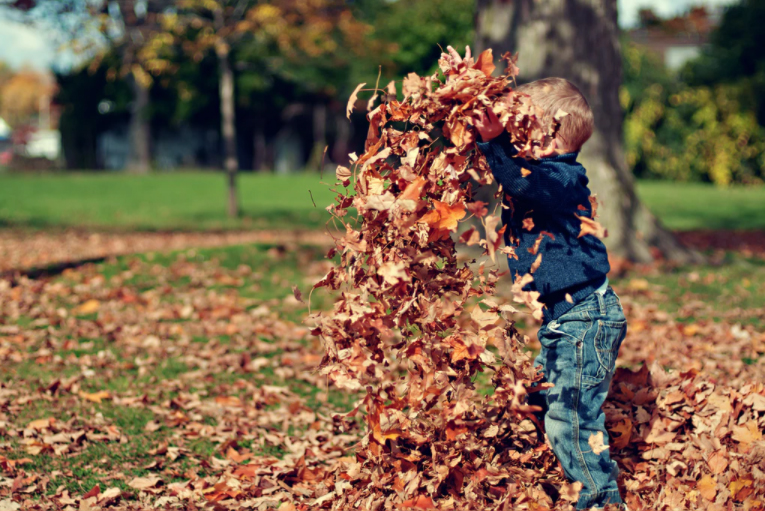 As each year draws to a close, the season of pumpkin spice and everything nice comes knocking at the door. From captivating leaves to delicious pies, the fall season and all of its associated aspects bring a certain warmth, cheer, and comfort to the table. 
But if you are not prepared for the season, it can also carry a few challenges. This can lead you to face everyday issues such as grappling with setting up the right decor or striving to cook weather-appropriate recipes. 
To help you breeze through your preparations for the breathtaking season, here are 5 ways to get ready for fall. 
1. Get Some Firewood
Fall is most popularly known for the bright and pretty combination of seasonal scenery. But it also brings a certain chill to the air that signals the arrival of subsequent winter. This calls for some prudent practices that help protect yourself and your loved ones from the noticeable change in weather.
That is why getting some firewood is often the first step for those who live in considerably colder areas. If you fall under the same category, following this approach helps you stay warm and cozy. 
2. Plan Your Halloween
Fall also marks the celebration of Halloween, which stands out due to its fun and frolic vibe. By looking into costumes for women, men, and children, you can get a headstart on your Halloween preparation. 
You can also look into outdoor Halloween décor, which puts your home in the festive spirit. This makes sure that you are fully prepared for the first major holiday of the season. While you are at it, don't forget to invest in some Halloween gifts or candy to share the trick-or-treat cheer with others.
3. Look Into Seasonal Décor
To make your home ready for fall, you should also make a few changes to your décor. Getting a knit throw for your couch, changing upholstery to seasonal colors, and putting seasonal décor around your home works wonders for your mood.
You can also go beyond visual changes and get some scented candles that are associated with fall. From cinnamon sticks to apple pies, the different aromas can instill significant warmth around your home during the season. This also encourages a sense of comfort within your household.
4. Prepare Your Home for the Weather
Apart from aesthetics, you should also pay attention to functional preparations for the season. This includes clearing your gutters, cleaning your chimney, and maintaining your furnace. Similar to your purchase of firewood, this aspect ensures your safety in the face of colder weather. 
Before winter arrives at full capacity, you should also look into any home repairs you had put off during the summer. This ensures that you can knock these tasks off your list before the weather grows more challenging. 
5. Stock Up on the Right Groceries
If there is one thing that fall is known for, it is the season's penchant to put comfort food on the table. From delicious stews to flavorsome hot chocolate, this part of the year gives you plenty of opportunities to appreciate simple yet mouthwatering dishes in all their glory. 
To enjoy these offerings to the fullest, ensure to stock up on the right groceries. This allows you to make delectable dishes immediately and saves you from rushing to the store for every other ingredient. 
Final Thoughts
By following these tips, you can be ready to embrace the season and all the goodness that it brings with it. This ensures that you can make the most out of your time before you get busy with the holiday season during Thanksgiving and Christmas.
Comments
comments