If you're preparing to launch your first startup company, there's no doubt you're experiencing every emotion under the sun. It likely began with a strike of inspiration that lit a fire in you, but as the business development progresses, that eager excitement is quickly overshadowed by fear and anxiety. Where will I get funding? Can I really make this idea profitable? What if I'm making a mistake? Will I be able to get rehired at my day job?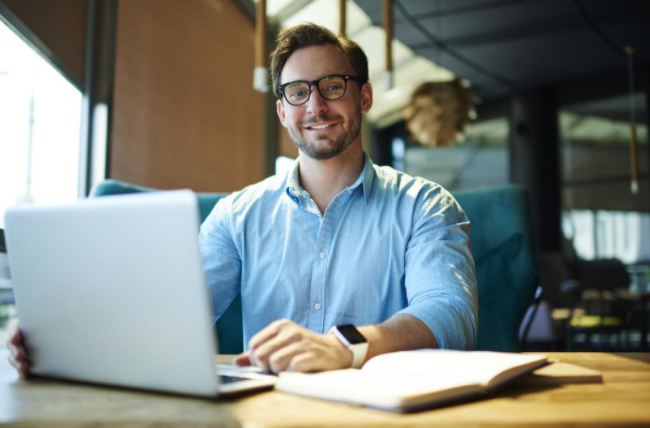 At the end of the day, you'll have to take a big leap of faith to quit your career in pursuit of your entrepreneurial endeavors—but rather than basing your decision on hopes and prayers, you should put in all the time and research required to transition with confidence.
Becoming the Chief Executive Officer (CEO) of a company you've built from the ground up will be an accomplishment that you're proud of for the rest of your life. But if you want to strengthen your odds of success and avoid a costly career move, you should take these five tips into consideration.
Tip #1: Establish a Clear Vision and Purpose
As a young startup company, you can expect to run into some recruitment challenges. Job hunters are looking for opportunities where they'll have the opportunity to learn, develop new skills, and advance their career, which will be difficult to offer in the beginning stages considering that startups are known for being notoriously unstable. Beyond compensation and a path to promotion, however, a younger generation of Millennials hope to find an employer who they want to work for.
You need to give your team something worth fighting for, so clearly establish the company vision with a mission statement that defines your purpose. It's not necessarily a matter of setting out to solve world hunger, per se, but you should be able to articulate what moved you to start the business in the first place and why.
Tip #2: Focus on Your Strengths
First-time CEOs typically have their eyes glued on the prize: profits. And one of the easiest ways to save money is to cut costs wherever possible. Search for the best deals on wholesale items to keep your overhead expenses low, but think twice before you take on tasks that fall outside of your abilities.
You can attempt to do everything yourself—from the construction work to bring your building up to code, to the real estate negotiation on an office lease—but this can actually end up costing you much more in the long run if you make expensive mistakes.
Focus on what you're good at and find ways to implement your strengths, then hire people to fill in the gaps. If you can't afford employees quite yet, then enlist the help of online resources. With a little bit of digging, you can find everything from small business payroll to CLM software offered at very affordable prices.
Tip #3: Manage Your Team Efficiently
You might have previous experience managing a team of employees, but when you're the founding CEO of a fragile startup company, there's way more at stake on the line. You'll need to map out your business organization and the roles therein, coming up with ways to foster synergy and collaboration at every step of the way.
Many CEOs now have to manage teams remotely in response to COVID-19 and the corresponding office closures, so you might want to invest in time-tracking technology to ensure you're getting the most value out of your labor costs. Be mindful of micromanaging, however, because there's no faster way to frustrate an employee than by breathing down their back around the clock.
Tip #4: Create a Brand No One Can Forget
With the wheels in motion and your company off the ground, it's a wise idea to ramp up your branding initiatives. That's how consumers are going to recognize who the company is and what it does. Between the name, font, colors, and logo, there is no detail too small or insignificant.
Tip #5: Identify Your Key Performance Indicators
Our last tip is all about growth: how will you measure it? Put key performance indicators (KPIs) in place to track your goals and monitor the company's health so you can sleep a little easier at night knowing that you're on the track to success.
Comments
comments