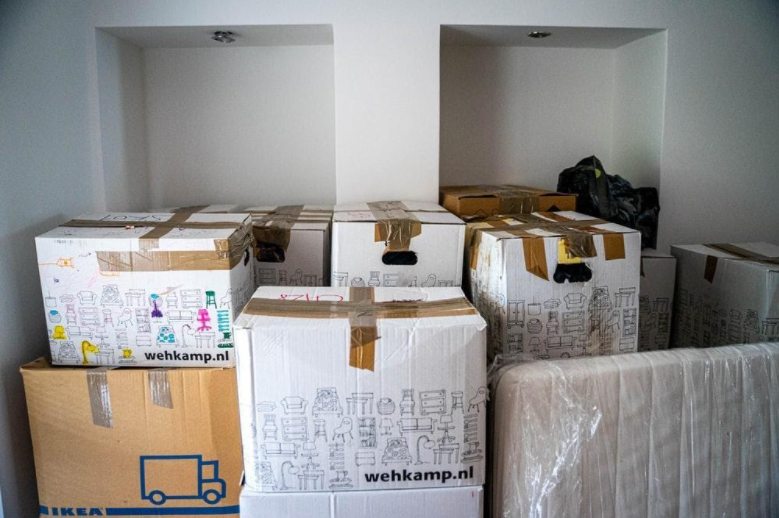 Moving is a stressful process for everyone, but this stress can be more pressing for military families, with more moves made more frequently. You may have made more than on Permanent Changes of Station this year alone. To help make your military moves less stressful and more efficient, here are five top moving tips for military families. 
1. Gather Moving Details Ahead of Time 
As soon as you receive orders, schedule a time to meet with your base transportation and family center representatives. When you meet, have them go over all of the relocation information as well as the options available for military housing. Should any additional resources be needed, such as moving sponsors, this is the time to bring up these matters. 
2. Encourage Minimalistic Living
With the likelihood of moving, letting go of items as often as you can, will make the process of moving easier. With fewer items to bring with you on your next move, the process will go by faster. We suggest that you begin following a schedule of donating the items you wish to part with regularly. These items can include clothing, furniture, books, and anything else that you do not see yourself taking with you. Keep only those things that matter most to you, as well as the essentials you know you'll need. Letting go of items regularly is also a great way to stay organized and contribute to planet-friendly shopping. You can make an effort to donate and sell often to make moving easier. 
3. Keep A Binder
The frequent moving you experience should give you enough reason to start keeping an organized binder that tracks all of the information you'll need. If you're moving to a new state, you'll have to take care of everything from car re-registrations to school enrollment. To make that easier, keep your paperwork in order within your PCS binder. At the very least, you'll want to store birth certificates, housing paperwork, and contact information as bases change. You can also create your own PCS checklist to make sure you have included all necessary paperwork. Use this binder to guide your DITY move, or the moving of household items under individual actions rather than through military assistance. You can organize your moving day using your own rental equipment, vehicles, and carriers. 
4. Find Your Moving Company 
Once these essentials are covered, it's time to hire a company to help you move. Many moving companies are listed as part of military families' reimbursement packages, making this part of the transition straightforward. Lock in a day and time for moving, so you have as much time as possible to prepare in advance. From here, transfer school paperwork, start school enrollment, and schedule any temporary stays for gap periods between moves. The sooner you get all of this in order, the sooner you can focus on planning your move, with more time to do so in an organized way. 
5. Move Before the Summer
If possible, avoid moving in the summer months. Most likely, between May through August, rates will be higher across the board. Moving companies will be heavily booked, roads will be hectic, and gas will be pricier. If you have no choice but to move during the summer, try to move earlier to avoid the hustle of everything and the associated higher costs. 
The Bottom Line 
Moving as a military family can be a constant stressor. Take some of the stress of yourself by preparing ahead of time for these changes. Stay organized, let go of unnecessary items, and be proactive about moving orders. You've got this!
Comments
comments