The process of selling a home is typically the same regardless of your state or location. However, if your property is in Missouri, there may be unique considerations concerning the state's real estate laws and practices. So, if you're thinking of selling your Missouri home, you might want to keep reading. 
How To Sell Your House In Missouri 
Selling a home isn't an easy process, especially if you're looking to get a good deal out of it. It's a process that'll involve commitment, time, and understanding on your end. If you're selling a house in Missouri, there'll be specific considerations to make before the transaction could push through. 
These considerations are: 
Missouri Real Estate Agent 
A licensed real estate agent or broker will be of great help as you plan and prepare your house for sale. An efficient agent should be able to help you with preparing and pricing your house. At the same time, they can also assist in marketing it to prospective buyers. That way, you can easily find potential buyers or people who might be able to refer the property to others.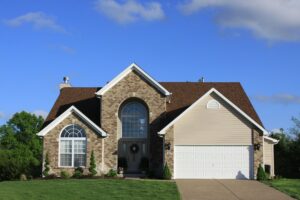 Additionally, a licensed broker or agent can help in reviewing your house purchase documents. They'll also be with you as you meet with potential buyers and try to negotiate with them. Once the deal is made, the agent could also see the deal through until it's been closed.  
Another option you can look into is selling your home directly to property investors such as KC Property Connection. This is a viable way to sell your Missouri house faster and without the need for a real estate agent.  
Another consideration you'll need to think of before selling your Missouri home is a listing agreement. The listing agreement gives the broker or the agent permission to market and process the sale of your property. Usually, the deal is based on the standard format created by the local or state realtor association.  
Some of the terms included on a listing agreement are the commission you'll need to pay your agent, the type of listing or property you're selling, the duration or amount of time the contract is in effect, and the price of the listing. There could also be a section in the agreement that states which items aren't included in the listing. These items are usually what you want to take with you when moving out of the house, such as furniture, appliances, and other household items.  
Missouri has several statutory requirements that aren't the same as other states would ask to be disclosed. Missouri's real estate disclosures law requires home sellers to say straight away if the property has been a site of a meth lab or if it contains a demolition landfill or a solid waste disposal site.  
You can also choose to use a disclosure form available at the Missouri Association of Realtors. The form will include essential details about the property, such as the type of electrical, sewage, ventilation, heating, and plumbing systems. You'll also need to disclose the appliances and equipment you plan on including on the sale, as well as if there's been any pet on the property in the past. 
A purchase agreement must be drafted and signed by both the seller and buyer once you've agreed on a contract price. This agreement is a written offer that states the price, proposed or preferred down payment, and anything else you want to include. Signing the final offer will become a legally binding contract and should prompt the sale's closing.  
From the purchase agreement, the transaction will move forward to escrow, which is the time period from when the purchase agreement was made up until the closing on the property. This is also the point where you'll choose a third-party title agent or escrow that will oversee the process. The responsibilities of the escrow could include monitoring the process of the mortgage or loan and arranging title reports. 
Compared to other states in the US, Missouri doesn't really require that lawyer is involved in the process of selling a home. However, you can still go ahead and hire one if you think it could help you in certain legal aspects of the sale, such as reviewing contracts and the likes. 
In Conclusion 
As you can see, selling a home in Missouri could be slightly different from selling properties in other states. You need to factor in these considerations before you sell your house. The list above should also give you an idea of how the process will be, which could help you manage your schedule.  
The considerations you need to make will include a real estate agent in Missouri, the listing agreement, real estate disclosures, purchase agreement, and escrow. If there may be additional considerations to look into, your broker should be able to assist you with it. 
Comments
comments