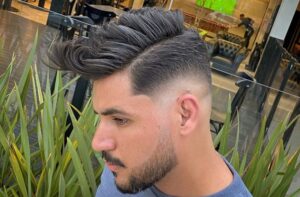 Personal grooming habits are just that; they're personal, so for many people, their habits are influenced by the scents they prefer, the time they want to take grooming each day, and the aesthetic they desire to achieve. However, there are grooming habits that universally will change everyone's life, no matter their age or gender. If you're looking to upgrade your grooming routine in a meaningful way that will make you look and feel your best and confidently put your best foot forward, keep reading for life-changing grooming habits.
Spend Money 
The first habit isn't even something you put on; it's something you must do. Spending money on the highest quality products you use to groom is essential, from skin care products, fragrances even toothpaste. The investment can have major returns regarding your appearance; you don't even have to visit high-end stores for some of these products and would be surprised at the luxury brands available in your local drugstore.
Fine Fragrances
One of the first things people notice about you when you enter a room is how you smell; this is why we pay so much attention to fragrance in our grooming routines. We apply fragrance through our body washes, body creams, deodorants, and, of course, perfumes and colognes. Whether you opt for a vanilla or grapefruit perfume or a unisex cologne doesn't matter, but giving yourself an edge of attractiveness and boosting your confidence through the knowledge of smell phenomenal is priceless and something everyone should incorporate into their grooming routine. You can also get specific and switch your scents up with the season or type of event you're heading to. The sky's the limit concerning fine fragrances, but they are essential no matter what.
Cosmetic Procedures 
When you're trying to look your greatest through grooming, laying the foundation through cosmetic procedures as part of your maintenance in grooming is key. Whether you opt for a facelift or incorporate filler or neurotoxin injectables every few months into your grooming routine, these can make all the difference in your overall appearance and how you feel about yourself. While there is no such thing as the Fountain of Youth, your grooming products will go much further if you invest in some procedures as the cornerstone of your appearance.
Regular Maintenance
Regular visits to your barber and dentist are critical parts of your grooming routine. When you started reading this list, you may have thought we would focus on specific products like serums and toners. But grooming relies on those who know best to set you up for success. Hence, whether you visit your barber every two weeks or your salon hair stylist every 6 to 8 weeks, keeping your hair healthy and looking its best is critical; the same goes with dental care; of course, you want to go every six months. You should also expand on that and incorporate teeth whitening or invisible braces to keep your smile looking its best. Lastly, if you have skin concerns or specific issues, the importance of a dermatologist must be considered. At the same time, you can spend a small fortune on products that promise to deliver results; your dermatologist or esthetician, if you prefer, can let you know your skin type and the products guaranteed to work.
At-Home Technology 
Some things require a visit to a dermatologist or medical spa. Still, thankfully there is plenty of at-home technology that you can include in your grooming routines that will make you look and feel great things like in-home saunas, red light therapy masks in-home teeth whitening. So much more can make you feel like you've got a firm grasp and control over your overall appearance.
Beauty is in the eye of the beholder; the most important eye is your own, and grooming yourself to perfection will make you feel like the best possible version you can be. When you have good foundational grooming habits, and practices in place, persistence is key as you can't expect results if you don't put consistent effort in but by utilizing the above additions to your regular grooming routines, whether they are skin or hair or overall health, you'll look and feel phenomenal.
Comments
comments