If you work in Charlotte and need a 4 bedroom home, there are still some great little towns within a 45 minute to 1 hour drive that haven't yet seen their prices explode like in Fort Mill, Belmont, or Huntersville.
In no particular order, here are 5 Charlotte sleeper towns with currently-available 4 bedroom homes in decent condition for under $200k:
#1 Albemarle
The first town on our list sits at the foot of the Uwharrie Mountains (the oldest mountain range in the US) and is a short drive to Badin Lake and Lake Tillery.
This 4 bed Albemarle house features a wrap-around porch and a large powered workshop out back:
#2 Kings Mountain
Kings Mountain is one of the closest and most "up-and-coming" towns on our list. It's about 40 minutes to Charlotte on I-85 and has tons of planned development coming thanks to the new Two Kings Casino.
This 4 bed Kings Mountain house is set off on a country road and is on well and septic – it'd make a great off-grid homestead if you think the zombies are coming anytime soon: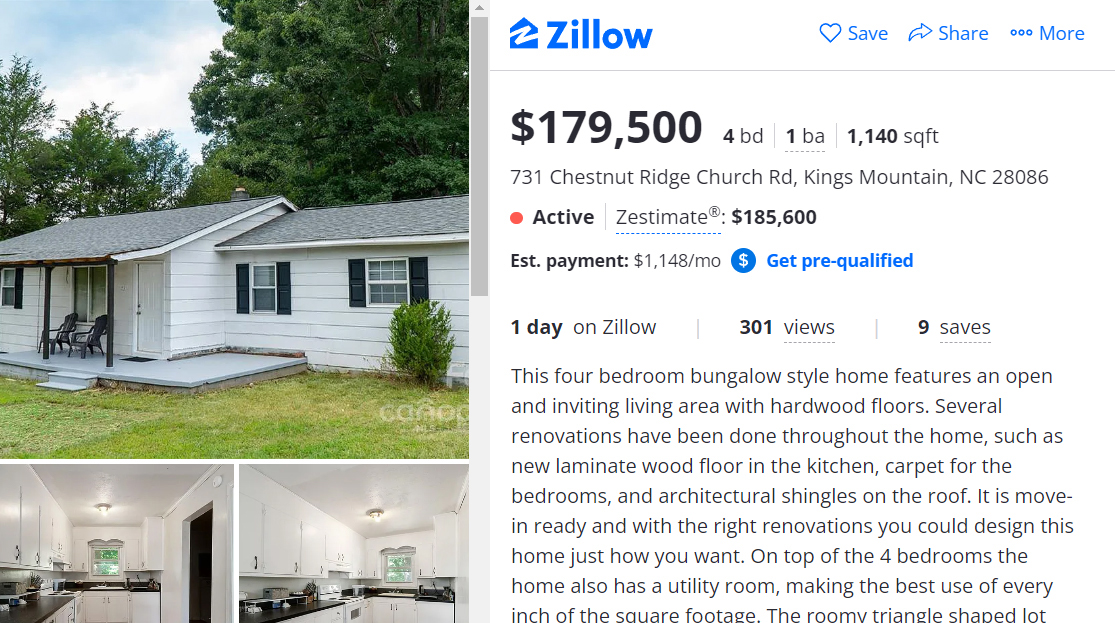 #3 Salisbury
You can get a little more bang for your buck in Salisbury, with the price-per-square-foot range one of the lowest on this list.
This nice 4 bedroom Salisbury house recently dropped in price from $185k down to $179k:
#4 Lancaster
The town of Lancaster sits just below the booming regions of Waxhaw and Rock Hill and features a quaint downtown and a ton of annual festivals and events.
This 4 bed Lancaster home isn't technically under $200k, but it's the only 2,000+ square feet house on the list:
#5 Chester
Another great South Carolina option is just south west of Rock Hill off I-77. It takes about an hour flat (with decent traffic flow) to drive from Downtown Chester to Uptown Charlotte.
This modern 4 bed Chester home is near the heart of the town, so you'll be close to some quaint shops and restaurants: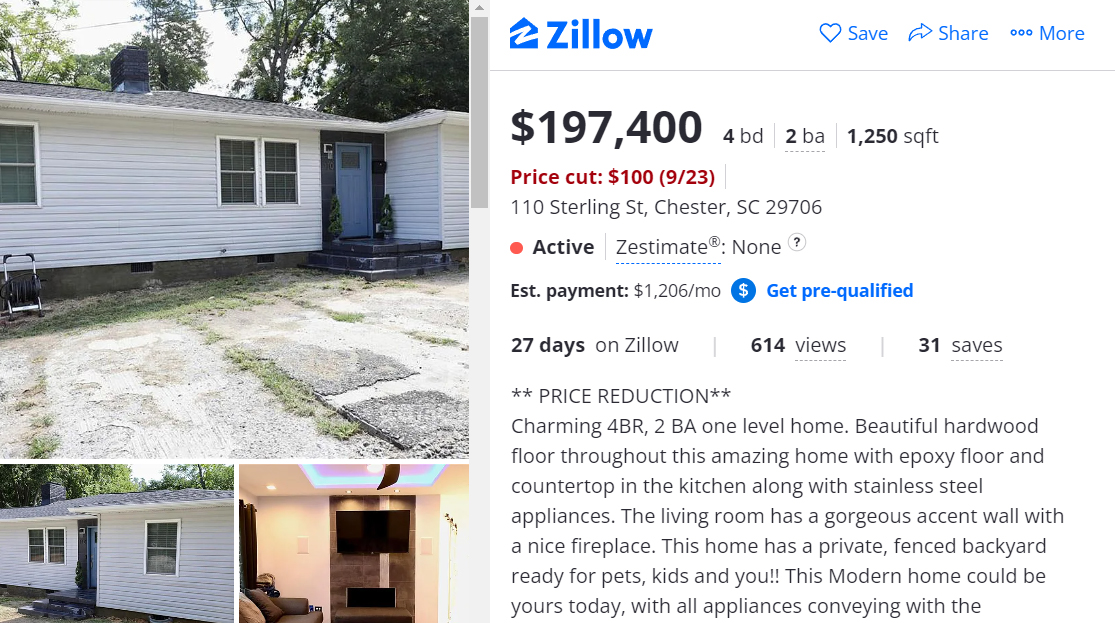 Have you visited any of these towns?
Which one is your favorite?
Comments
comments