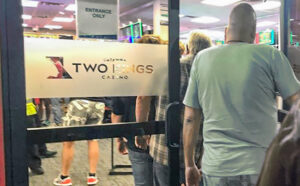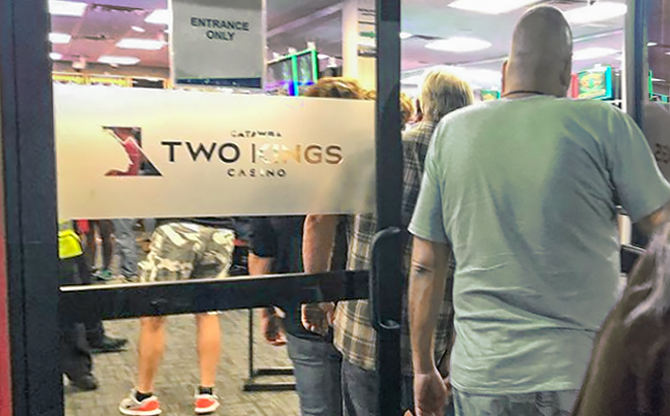 The Two Kings Casino, located about 30 miles west of Charlotte, has just announced plans to double in size by the end of the year.
Specifically, they will be adding 500 new gaming machines inside new prefabricated modular structures that will be bolted onto the current casino facility.
"With the overwhelming success of the Catawba Two Kings Casino's pre-launch facility since opening, it makes sense to work as quickly as possible to provide additional gaming opportunities for our patrons across the Charlotte region," commented Catawba Nation Gaming Authority president Mike Ulizio.
The statement from the casino notes, "The expansion is targeted for completion by year's end to bring the temporary casino to 1,000 gaming machines."
This expansion will technically still be a part of 'Phase 1', with other phases expected to add more permanent structures.
Once all phases are complete, the casino is planned to include over 195,000-square-feet with 1,796 electronic gaming devices and 54 table games in the main casino, as well as a 1,500 room hotel, several restaurants with seating for 940 people, and a full concert and event venue.
The facility is located at northwestern quadrant of the intersection of Kings Mountain Blvd. and I-85 (Exit 5) in Kings Mountain, about 30 miles west of Charlotte:
Have you been to the Charlotte's region's first casino?
What do you think about their expansion plans?
Comments
comments