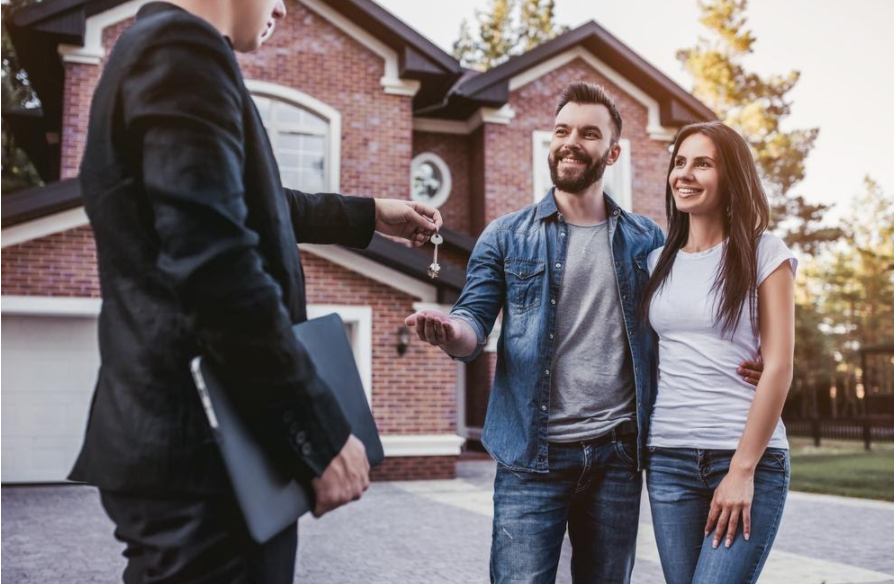 When selling your home, your two biggest objectives will likely be to get it sold quickly and for a good price. You can do a lot to help the sale of your home go smoothly, whether you are selling it privately or through a real estate agent. Below we have included four things that you can do now to ensure a more straightforward house sale.
First Impression
We have all heard that you don't get a second chance to make a first impression, and this cliché rings true even when it comes to homes. Many buyers will have ascertained whether they are interested in exploring your house further by the time that they get to the front door. Take a good look at your home with fresh eyes and try to imagine what a buyer would see. Make their arrival welcoming by clearing away clutter and planting bright flowers. Replace old, worn-out doormats and make sure that rubbish or recycling bins are out of view.
Declutter
It is unbelievable how quickly a house can get filled with clutter from piles of paperwork and stacks of books to overflowing toy boxes. Now is the time to get rid of superfluous processions. You can sell them online through Craigslist or eBay or donate them to a local charity. It is better to have your home sparsely furnished than feeling cramped, so start packing now. Tackle each room one by one and have piles for sale items, donations, and storage. If you don't intend to use it in the next few months, then pack it away.
Set the Scene
When a potential buyer comes to your home, you want them to be able to picture themselves living in your space and feeling content, happy, and relaxed. You never know when a last-minute viewing might happen, so it is best to keep your house as sparkling clean as possible at all times. Moreover, in addition to simply smelling 'clean,' certain smells trigger positive emotions. Citrus, cinnamon, and pine are all available as artificial air fresheners, so try to incorporate these smells into your home in natural ways for maximum effect. A well-laid table, complete with a simple centerpiece of a vase of lemons and limes, could do the trick.
Pest Removal
Even the cleanest of homes can make use of pest control in Charlotte. The price of an inspection is down to the buyer; however, the cost of eradicating any pests such as rodents, termites, or fleas would be up to the seller. Infestations can ruin a potential sale, cause the buyer to renegotiate a lower sale price, and lead to your home getting a lousy reputation, further limiting your sale price.
The price point, location, and the number of bedrooms and bathrooms are all pertinent considerations for any potential buyer. However, your home must stand out from the crowd once buyers have narrowed down their choices. You don't need to spend a lot, but you want to put in some additional work to get your house showcased to its full potential. Whether you manage to get through one item on this list or each and every one, they will each undoubtedly enhance your home's selling potential.
Comments
comments