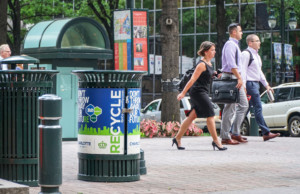 Durham (#7), Greensboro (#12), and Raleigh (#16) were just ranked among the best-managed cities, and Charlotte (#107) was ranked among the worst on a new report by financial analyst website Wallethub.
The report compares the operating efficiency of 150 of the largest U.S. cities to reveal which among them are managed best. It used a "Quality of Services" score, consisting of 35 metrics grouped into six service categories, including; 'Financial Stability', 'Education', 'Health', 'Safety', 'Economy', and 'Infrastructure & Pollution', which were then compared against each city's per-capita budget.
Nampa, ID (#1), Provo, UT (#2), and Boise, ID (#3) are ranked as the best-managed cities and New York, NY (#148), Detroit, MI (#149), and Washington, DC (#150) are ranked as the worst;
Charlotte's overall rank of 107 came from combining our city's 'Total Budget per Capita' rank of 129, an overall 'Quality of City Services' rank of 29, a 'Financial Stability' rank of 17, an 'Education' rank of 21, a 'Health' rank of 80, a 'Safety' rank of 71, an 'Economy' rank of 28, and an 'Infrastructure & Pollution' rank of 104.
You can read more about each of the determining factors and the breakdown of other cities on Wallethub's report here.
How well do you think the city of Charlotte is managed?
How do you think we can improve?
Comments
comments