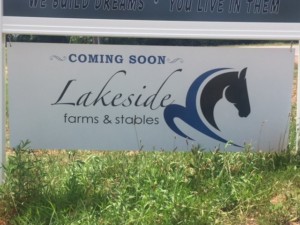 Jochen and Bianca Wittgraefe of Mooresville are delighted to announce the groundbreaking of their new 15-acre, equestrian facility, Lakeside Farms and Stables, located next to the Hatler House on the Point, 109 Chuckwood Road.
Jochen, who owns a wholesale supplier of auto parts, along with his wife, Bianca and daughters, Emma and Lily, are the visionaries behind the equestrian center.  "Our eldest daughter, Emma, 13, is the inspiration for this business venture," says Jochen.  "She has been riding horses for a little over seven years, with over four at Lenux Stables and Riding Academy off exit 23 in Huntersville.  The commute on I-77 is a nightmare, so we wanted to have something closer to home," he says.
To take matters into their own hands, Jochen and Bianca purchased 15 acres on Chuckwood, installed 217 pilings to stabilize the ground on the former construction dumping site, hired Amish craftsmen out of Hamptonville, NC to createthe deluxe equestrian center complete with an outdoor 9,500 square foot riding arena, a fully enclosed 20,744 square foot indoor riding arena, 12 stalls, a tack room, kitchen, break room and a grooming area.  There's plans for an on-site caretaker's house to monitor the American Saddlebred horses at all times.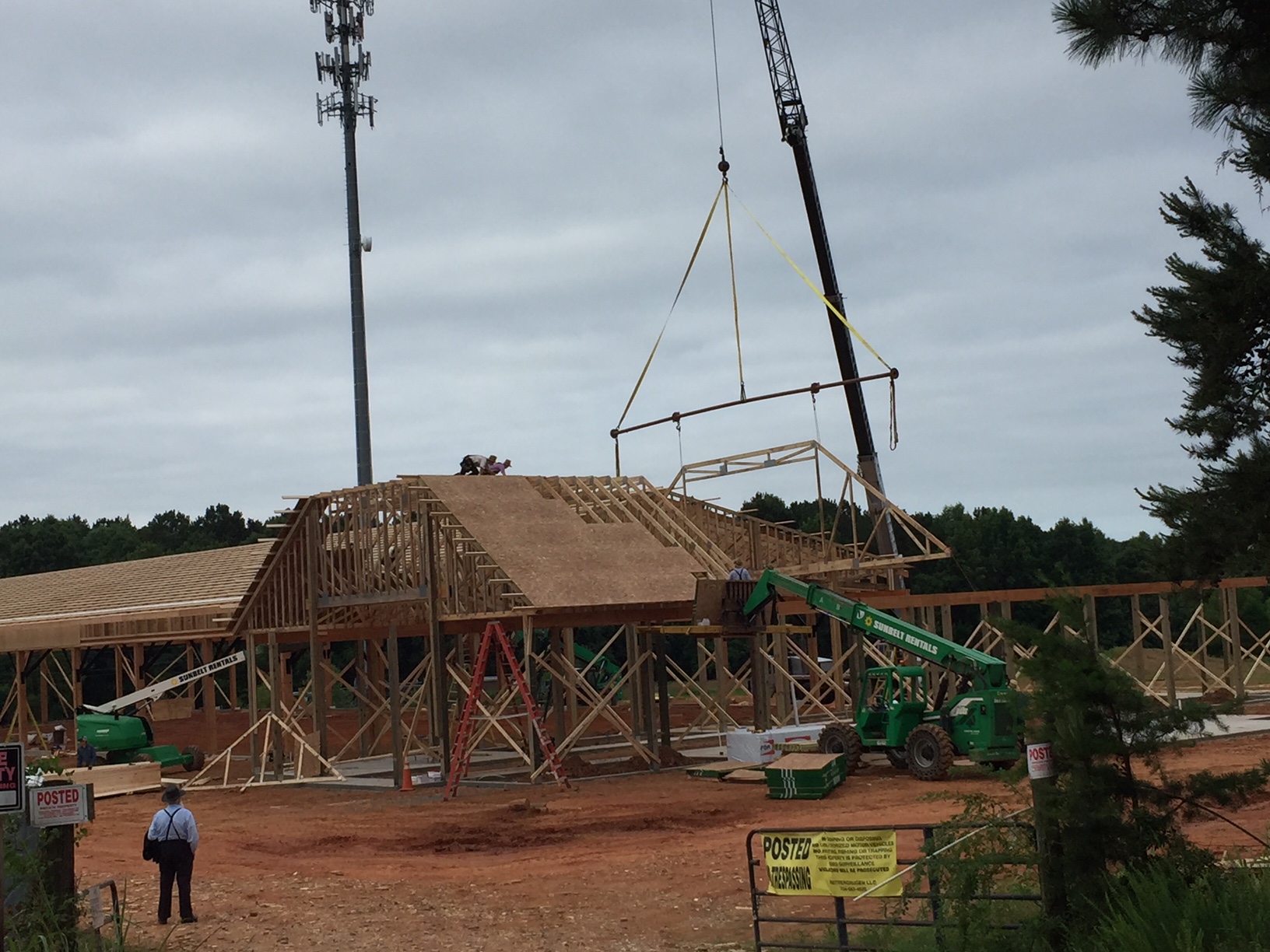 Brooke and Quintus VanderSpuy, the owner/operators of Lenux Stables in Huntersville, will operate Lakeside Farms and Stables in Mooresville.  "With two Lake Norman locations, we are better able to serve more children in the community," says Brooke.  "We will be offering horseback riding lessons, professional training, summer and winter camp programs and birthday parties," she adds.  Both the Wittgraefe's and the VanderSpuy's agree that spending time around horses is very therapeutic.  It not only reduces the amount of time kids' spend on social media, it teaches them valuable life lessons of compassion and responsibility.
Comments
comments