Yesterday afternoon, over 1,200 people (mostly students) descended on Uptown Charlotte for our city's second 'Youth Climate Strike'.
Last month the first rally was led by Charlotte's 14-year-old Mary Ellis Stevens, along with about 500 students from around Charlotte;
Great job Charlotte youth for organizing the #YouthClimateStrike today. Over 500 people showed up to support climate action and solutions! We have the technology for a #JustTransition and #cleanenergy now. Keep marching! #ClimateStrike #ClimateAction @path2positive pic.twitter.com/t9Gzog4TJn

— Jennifer Roberts (@JenRobertsNC) September 20, 2019
For Charlotte's second rally, Stevens contacted world-renown 16-year-old activist Greta Thunberg from Sweden, who agreed to come to Charlotte to speak.
So excited to have the one and only @GretaThunberg join my strike this Friday!
See you there, Charlotte! https://t.co/lgsrFLeOs8

— 🌻 Mary Ellis Stevens 🌻 (@_Mary_Ellis) November 7, 2019
The resulting rally drew over 1,200 people to Uptown Charlotte's government center between 12pm-2pm on a cold Friday afternoon;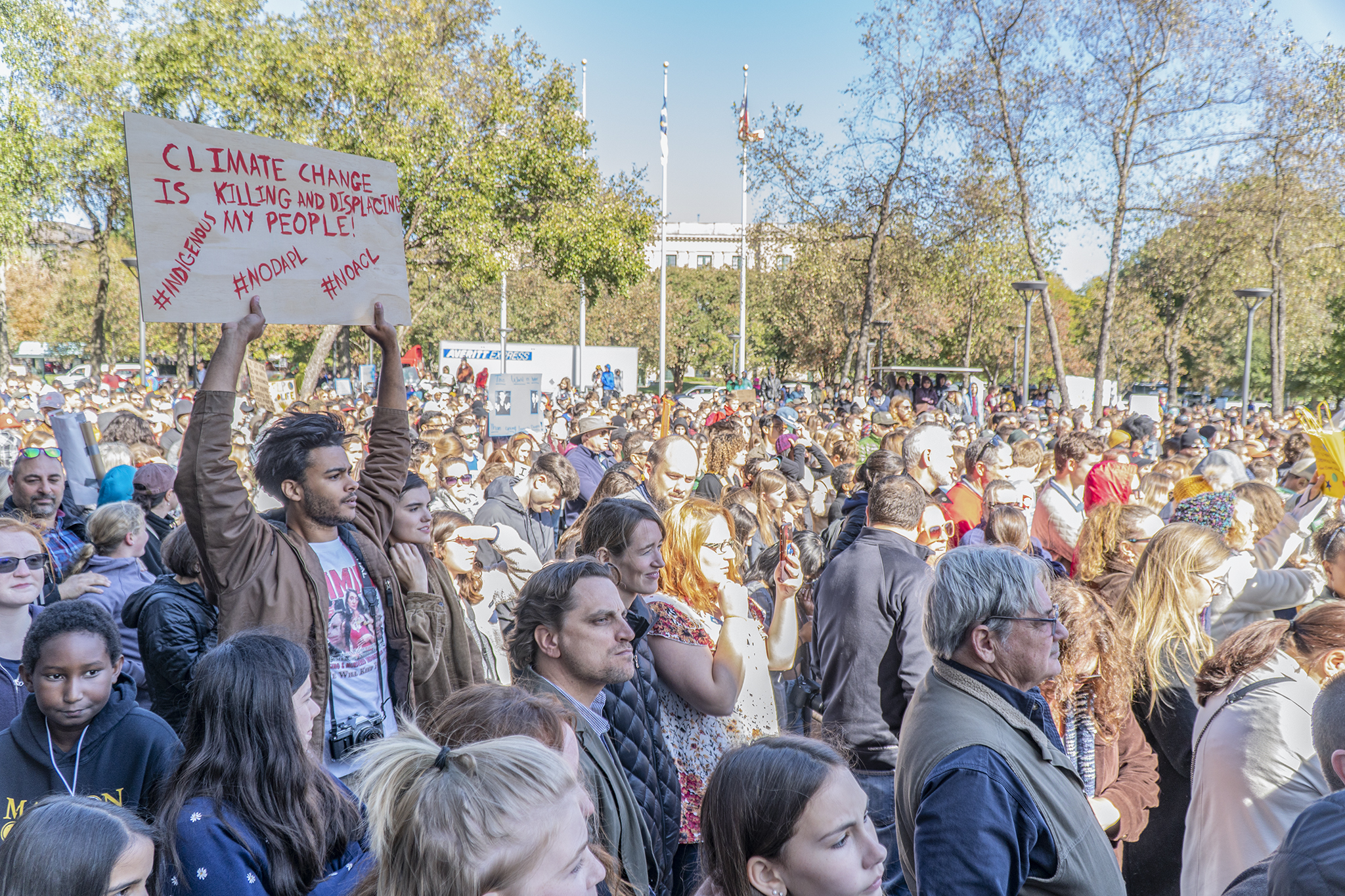 Yesterday's rally caused such a stir on social media that many national news outlets began reporting on it.
Yahoo news reported on Greta's speech during the rally, and specifically, how she shut down a heckler from the crowd while she was talking.
ABC News noted that the Climate Strike marches have now been organizing around the world for over a year and there are no plans on stopping them until "adults start believing in the science of climate change".
They quoted Greta from the Charlotte stage in saying; "the people in power have not yet done that, they continue to ignore us and to ignore the current best available science, so we have no choice but to go on for as long as it takes."
Even the world's Episcopal News Service reported on how the entire student body of Charlotte's Trinity Episcopal School was dismissed for the day so they could attend the rally.
What do you think about yesterday's 'Youth Climate Strike'?
Comments
comments