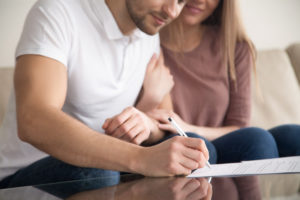 An audit verifies your records, business operation, and accounts to get the actual insurance exposure and premium. Audits ensure the accuracy of the amount paid and its proper coverage. According to the workers' compensation act, the insurance service provider has the legal right to do audits to ensure that employers pay the accurate premium. However, payroll verification is the most crucial step to prepare for your Workers' Compensation Insurance Audit.
Workers' compensation insurance and the subcontractor
Employers use many safety and security measures to offer a safe workplace to employees. But even with the best efforts, injuries on-site are inevitable. Workers' compensation insurance is a way of providing financial security to injured employees who suffered job-related injuries.
When an employee gets injured, the employer has to hire someone to substitute for their work. A subcontractor is a person who is employed as a helping hand to get the job fulfilled. Subcontractors don't have fixed wages. They get paid as per their work. They are an addition to the company, like an additional pair of hands with a verbal or written contract. As a result, they are not considered employees of the company. A subcontractor is only considered and covered under worker's compensation insurance if they do some essential tasks.
What happens when a subcontractor gets injured?
Who will bear the medical and other expenses if the subcontractor gets injured? Is it the employer? 
A subcontractor is usually not covered under the compensation insurance coverage. Your company premiums will be higher if you provide shelter to a temporary worker. The solution to all these problems is always hiring a subcontractor with their work comp. insurance. Ask for their Certificate of Insurance, which is a proof that the company or the person has a work comp. insurance coverage. This certificate has details like the insurer and policyholder's name, the policy's type and duration, policy number, etc.
If a subcontractor has this certificate, it will always protect the employer from surprise costs. In addition, it will neither affect the payroll nor the premium. Moreover, if a subcontractor's position is well defined in the company and has coverage, the worker's compensation insurance audits process will be more streamlined.
An employer should always do these three things at the time of hiring
Communicating to the

contracted employees

that they need a certificate of insurance before starting work. It is best not to hire contractors without a work comp certificate.

Collect the COI and look for all the essential details, like the policy's validity. Ensure it is valid for the period they will work for your company.

Check that the subcontractor is registered with the state.
It will not be good if you learn at the last moment that your subcontractor doesn't have worker's compensation insurance coverage. It will add an extra expense to your pocket. 
Audit Tips to Keep in Mind
Prepare for your Workers' Compensation Insurance Audit in advance. The best way to prepare for an auditing process is to organize each document and keep the required information handy. Create a checklist regarding employees, owners, certificate verification, and other vital data. Have accurate information, whether it is going to be a field audit or a phone audit. Nowadays, online premium audits have become much more popular. It makes the process smooth and allows policyholders to do things faster. 
Conclusion
It's never late to move towards a streamlined and smooth auditing process. Workers comp audits are necessary for getting the exact figures you are paying, so that your employees are fully covered as per their job and getting appropriate benefits. These two things can only be ensured by proper annual workers comp audits. Therefore, always cooperate with the auditors and maintain records properly for everyone's benefit.
Comments
comments