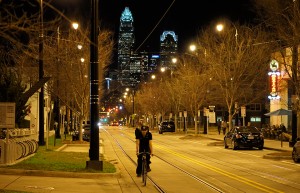 The recently passed Tax Cuts and Jobs Act of 2017 makes significant changes to longstanding tax benefits for homeowners. In a new report released today, Apartment List estimated the value of lost housing-related tax benefits for owners of homes valued at the 25th, 50th and 75th percentiles of their local markets.
Some highlights from the report:
In Charlotte, it's estimated that owners of median-priced homes will see a loss of $700 in housing-related deductions under the new tax code.
For comparison, San Jose is the nation's hardest hit metro. The median homeowner there will lose $5,400 in housing-related tax deductions in the first year of the new tax code.
At the state level, there are 15 states in which the median homeowner would see a reduction in homeowner tax benefits of more than $100 per year, and these are all states that Hillary Clinton won in the 2016 election.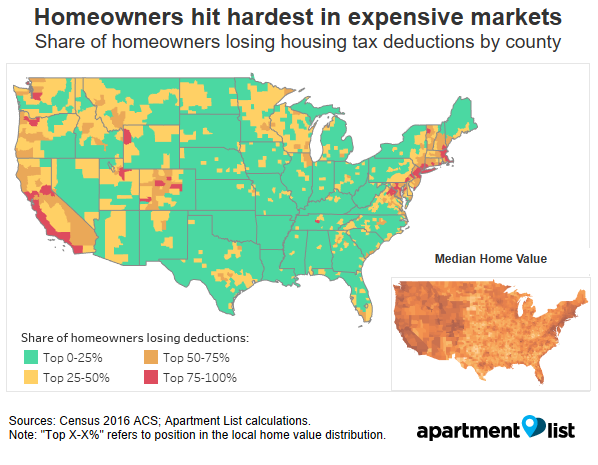 The new legislation hits homeowners hardest in the expensive coastal markets across California and throughout the Northeast. The five most impacted metros are all located in California, and Bay Area homeowners could lose over $100,000 in housing-related tax benefits over the course of a 30-year mortgage.The impact of the changes is felt disproportionately in left-leaning parts of the country. Across all states where the median homeowner will lose housing tax deductions, Hillary Clinton won by a margin of 20 percentage points.
The full report — including complete nationwide data at the city, county, metro, and state levels — is now available here.
Comments
comments