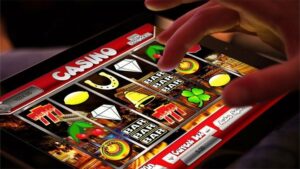 The White Paper that will reveal the UK government's plans for the gambling industry has been delayed. While the Tory party are busy electing a new leader and Prime Minister, there will be no new policy announcements until a new leader is in place.
That won't be until September 5 but it's not the only delay there has been. English Premier League football clubs were due to be holding a vote on whether or not to bring an end to sponsorship deals with gambling companies. With the White Paper delayed, the clubs will now discuss the matter on July 26. It's not known if a vote will take place on that date.
It's 46 years since Kettering Town played with front-of-shirt sponsorship from a local tyre company. They were threatened with a £1,000 fine so the deal didn't last long. The following year saw the ban ended and since then football clubs have made millions of pounds from shirt sponsorship. That includes deals with gambling companies such as Dafabet and Betway.
Such deals are a thorny subject but  it appears that the government doesn't wish to place an outright ban on such deals. Recent weeks have seen two Premier League clubs sign deals with gambling companies. While Everton and Bournemouth have new deals, Crystal Palace have ended their gambling related sponsorship.
One concern of those opposed to such sponsorship deals is youngsters seeing such material. You often see those not old enough to legally place bets walking down the street wearing a football shirt that has the name of a gambling company on it.
Football programmes regularly have a section in them for young fans. A study was carried out over a period of 18 months looking at the content of 44 clubs that play in the Premier League and Championship. The study found that 56.8% of the children's sections had gambling advertisements on those pages, including shirt logos.
The programmes had this form of 'incidental exposure' to gambling an average of 42.7 times. Those clubs that were sponsored by gambling companies had nearly double such adverts as those clubs sponsored by other types of businesses.
Campaigners have noted that the government seems to be only talking about the Premier League when referring to sponsorship. That doesn't please those opposed to such deals and perhaps rightly so. 
The English Football League is sponsored by Sky Bet and receives £40 million. To stop gambling sponsorship deals in just the Premier League doesn't make sense and has been described as an "incoherent" policy.
When gambling companies do get involved with sports teams, it's all about awareness of their product. They want to get their name seen,whether it's on a shirt, a pitchside advert or on social media. It's just the amount of exposure to those who are underage and those who are vulnerable that is so controversial.
The intention is to get as many new members to online casinos as they possibly can. They are also the subject of the White Paper. The 2005 Gambling Act needs to be updated so it refers to the "digital age." Some gambling experts fear that legislation will also limit the use of betting incentives offered to new customers, such as this bet365 bonus code deal.
One possible measure to be introduced is reducing the stake limits players can make at online casinos. Many now accept PayPal as a payment method but gamblers may also find themselves being asked to prove they can afford  the amounts they gamble. It's going to be very interesting to see just what that White Paper contains.
Comments
comments