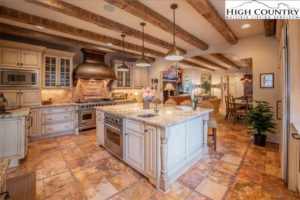 Professional chefs and fans of gastronomic experiments do not mind adopting the experience of colleagues from other countries, including China. Chinese food is considered very useful, as chefs use heat treatment technology, in which all micronutrients in foods are stored in maximum quantities. Wok pans allow Chinese chefs to prepare tasty, healthy, and fragrant food. What to look for when buying a wok? This will be discussed below.
Key Features of the Chinese Woks
A wok is a cone-shaped pan with a small diameter bottom and high sides. For example, Yosukata wok from https://yosukata.com/ may replace pans, pots, steamers, and other utensils. Various hot dishes from vegetables, meat, fish, soy, noodles, rice, can be cooked in them. A wok can be called a universal utensil that can realize almost any culinary idea. This is achieved due to the design of wok pans.
Thanks to the conical form, the fried pieces of products easily move up and down;

The temperature at the bottom of the pan is maximum, and its edges are colder;

When mixing the products in a wok, they do not fall out of it due to the high sides.
In a wok, the products are cooked very quickly: in just a few minutes they are fried to a crust. Therefore, it is essential to stir the food all the time so that it does not burn. This cooking technology is called stir-frying. It means fast frying of products in hot oil with constant stirring.
Tips For Choosing a Useful Wok
When choosing a wok, first of all, you should pay attention to the material from which it is made. Steel utensils and woks with titanium coating are considered the best.
The size of the wok is also crucial. You can find both miniature options with a diameter of 15-20 centimeters and huge pans up to 40 centimeters. For a medium family, a minimum size of utensils is enough. A large family of 4-5 people should buy a frying pan with a diameter of 26-30 centimeters. Utensils with a maximum diameter can be inconvenient because they are not intended for ordinary household stoves.
Those who like frying vegetables, meat, or cheese should pay attention to pans equipped with special grates. They usually have a semicircular shape and mounts that allow you to fix them on the sides of the wok. After frying the products in a large amount of oil, they are removed from the wok and transferred to the grain to drain excess oil.
It is possible to use this pan not only for frying. For all the products to be properly fried, it is important to follow the order of their addition and constantly stir the food, sending the poorly fried pieces down. Enjoy!
Comments
comments