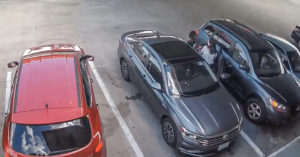 People face issues with various lock devices in their homes, office, and vehicles. Did you ever come across problems in unlocking your car door? Did the car key fob not connect automatically? Or was it challenging for you to turn the ignition key? If you have answered yes to one or all the three questions, you must get in touch with an expert locksmith at the earliest for assistance and to resolve the issue.
You might own a keyless or key-in entry car. Many things can lead to a complete lockout of the vehicle.  Most professional locksmith services urge their clients to examine the situation at hand before reaching out to them. To know more about this, you can check out the Wilmington emergency locksmith.
However, in most situations, the car key isn't working due to the following reasons:
The damaged key and key fob battery problems
Are you unable to find the reason why the vehicle door isn't opening? It is necessary to check the batteries once. When the car key fob batteries are dying, your vehicle might fail to open remotely. Several car owners don't check the vehicle key fob batteries before they get in touch with an expert locksmith. At times, when you check it, you can save time.
The other reason for car doors getting locked is that you have damaged keys. Over time, the conventional car keys are bound to wear out and need complete replacement. The traditional car keys get abused, and people usually keep it in a disorderly manner inside their wallet, trouser pockets, and vacant spaces inside the vehicle. Many people drop the keys several times, which can lead to bending, breaking, and chipping. If you need a replacement, only an expert locksmith can help you.
Key fob internal damage and program issues
At times, the key fob or the keyless entry might have internal damages. The key fob has connectors located inside might get damaged, which might stop the vehicles from getting started. It can stop you from getting inside your car. Hence, if it is not programmed correctly, you might not be able to use the vehicle. Like the vehicle key fob internal damages, the car will not unlock when there's a programming problem, or it needs programming. The expert locksmith services can cut and program the keys, irrespective of the car, and car key model, and brand.
Improper vehicle key replication
Not every locksmith will provide advanced and correct vehicle key duplication. There are times when locksmiths provide bad key duplication, which leads to a waste of time and money. Hence, it is necessary to do your research before joining hands with an expert locksmith service provider.
Today, there are professional locksmith service providers available online. As you browse, you might come across a trusted brand that provides you with affordable and quality solutions that will help you know why your car doors are locked and how to resolve it at the earliest, without causing any further issues. Every car key issue is different! And the locksmiths must manage these issues separately with a holistic approach. If you feel there is an issue with the car lock, contact an expert locksmith before the problem aggravates.
Comments
comments