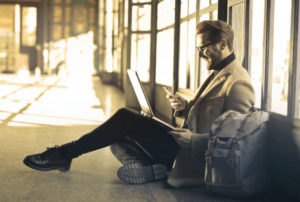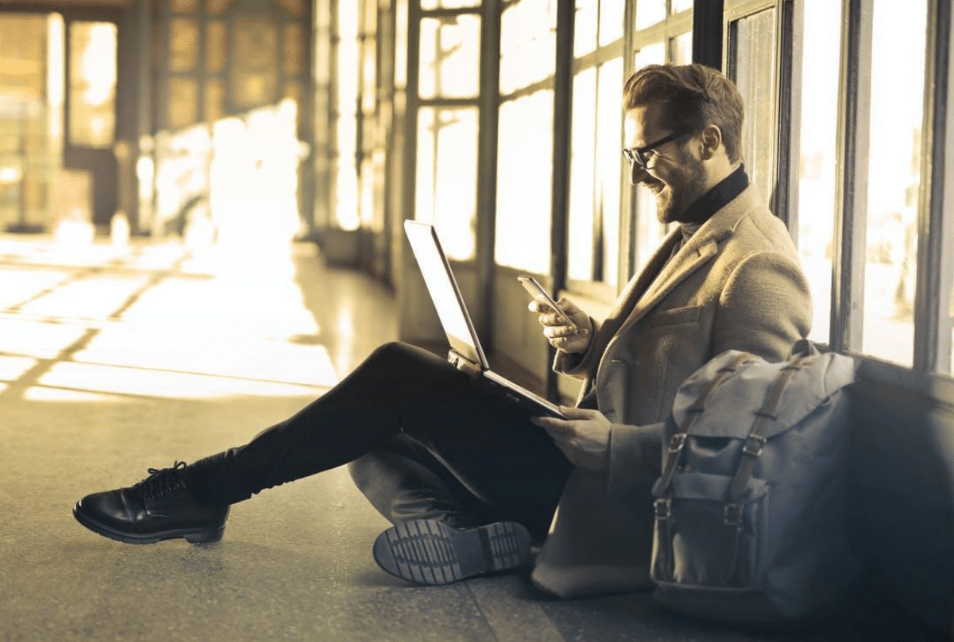 Still in doubt whether to outsource your development or not? This approach provides businesses with a wide range of benefits and it gains momentum. Thus, the global market size of IT outsourcing has a value of 92 billion U.S. dollars. Today different businesses from private entrepreneurs to big-time enterprises find it more beneficial and cost-effective to outsource development rather than hire in-house teams.
All that is left to do is to choose the right destination. What country should you choose to be sure of the quality, not to face language/culture barriers, and so on? In this article, we're going to tell you about Ukraine that is found among the top destinations in 2022 and beyond.
Why Choose Ukraine As An IT Outsourcing Destination In 2022
There are many different destinations with great outsourcing potential, for instance, Belarus, Romania, Poland amongst others. So, why is it worthy to hire developers in Ukraine? Below we gathered the list of reasons to demonstrate to you why this country is a great choice.
Recognition Of Ukraine's IT Potential At The Global Level
Regarding the results of coding challenges, development engineers from Ukraine scored 88.7% (averagely) and surpassed highly developed countries like the USA, which is ranked 11th on the global leaderboard. Thus, Ukrainian professional employees are recognized as highly skilled experts.
Thanks to skilled tech experts provided, Ukraine gains recognition at the global level and has attracted worldwide renowned giants like Boeing, Samsung, Google, and many other companies as the perfect hub for R&D activities. Currently, there are already 2,000+ startups and 100+ R&D centers.
Ukraine Is A Choice Of Fortune 500 Companies
Being rapidly evolving, the IT field of Ukraine provides foreign businesses with an invaluable asset. In 2019, 4,000 tech companies were registered here. On top of that, 100 out of Fortune 500 companies have already chosen Ukrainian specialists for outsourcing. Thus, this country continues to hit the top of IT destinations and that's not by chance.
Technology Infrastructure and Community
The next odds of Ukraine over many other countries is a booming and active tech community and evolving infrastructure. Ukrainians strive to create better opportunities with different associations, innovative centers, and conferences. Not only do they support the industry in different cities all over the country but build the tech culture.
Technology Education
The literacy rate of Ukraine is the highest one in the world — 99.7%. Therewith, the ratio of university graduates in Ukraine is also high. Having a great number of technological universities, Ukraine produces 150,000+ specialists with 15,000 being IT specialists, and this figure is predicted to reach 20,000 annually by 2024. On top of all of this, some of the educational institutions located in such IT hubs as Kharkiv, Kyiv, and Lviv are in the QS EECA University Rankings 2021.
Here are a few more facts about the Ukrainian students and developers to mind to be confident in qualified specialists here:
Many students receive their first part-time job in IT companies in their twenties.

Most developers get a STEM-related education.

Leading IT companies offer various courses/training/lectures for improving tech skills.
Tech Talent Pool
The figures and facts speak better than words. So, let's just check some statistics to be sure that the IT market in Ukraine is out to impress:
IT sector in Ukraine is worth

$5 billion

;

200,000

tech specialists were there in 2019;

Software developers take

58%

of the overall talent pool.
Ukraine not only has an abundance of engineering talent to offer but also boasts that they are proficient in both widely used coding languages such as PHP or JavaScript, as well as lesser-known ones such as Ruby or Go. So, whatever an expert is needed, he/she can be easily found amongst software engineers in Ukraine.
Ukraine Is A Home To World-Renowned Startups
Today there are a lot of world-renowned startups with Ukrainian roots that gain momentum and make people's life much easier. Some of the most recognized and prominent projects are the following:
Grammarly (an AI writing assistant, which funding was closed to

$90 million

in 2019);

Gitlab (that is worth over

$11 billion

);

MacPaw, Reface, Attendify, Looksery, Readdle are a few to name promising startups that are also on the list.
Great Value For Money
Usually, companies decide to outsource to cut costs. With that in mind, Ukraine turns out to be the perfect destination that has the highest value-for-money rate. Ukraine is 5th in Europe for Software Development Skills and conquers such tech-savvy countries as the UK and USA. Yet, the developers' fees in Ukraine vary from $25 to $60, which is far lower than in any other country, including the aforementioned America and Great Britain. So, businesses will get hard-working and intelligent employees with exceptional technical skills and reasonable fees by choosing experts from Ukraine.
Expertise and Business Approach Of Ukrainian IT Companies
Cultural gaps, language barriers, different business ethics, and other cultural stumbling blocks are the most widespread risks to meet when outsourcing any part of the project. Notwithstanding, Ukraine is another case. Development engineers from Ukraine are skilled, responsible, well-organized, and result-oriented employees. On top of this, Ukrainians:
Share Western views on the way the business works;

Have similar values to European work ethic.
All this makes it easier for foreigners to do business cooperating with Ukrainians.
Take Away
There is no doubt that Ukraine has great IT potential with strong tech education, progressive community, great infrastructure, and on and on. Ukraine has already attracted worldwide enterprises/companies as a perfect hub for outsourcing not only development but R&D activities. That's because businesses get plenty of the benefits when choosing Ukraine for outsourcing, particularly the access to a pool of well-organized talents with diverse skills set, high expertise, valuable experience who offer creative thinking, positive working experience, and reasonable pricing. And it's only the very beginning.
Alexey Kutsenko is CMO at DDI Development, which provides custom web & development services to clients worldwide. Alexey has vast experience in building marketing strategies for various clients, defining the client's needs, and leading digital marketing strategies in the company.
Comments
comments