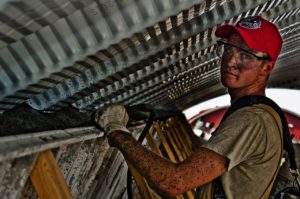 So far, you have been outstanding with handling, managing, and executing different Handyman jobs as and when required. But is it the end of your to-do lists? From pitching your business to creating quotes and executing tasks to generating invoices, there are many sidelined tasks.
Automating those tasks with the help of software would be a great relief and an opportunity to win more clients. Also, the estimating software replaces paperwork, which is a big relief when it comes to managing large stacks of files.
So, let's know what other benefits you as a handyman business owner can expect using a handyman estimating software.
What is an Ideal Handyman Estimating Software?
Estimating software should not only revolve around creating estimates but also unfold several other features. From invoicing to reminders and creating purchase orders to track, these are some qualitative features a Handyman estimating software should consist of.
An ideal Handyman estimating software should be adaptable to your work process. Besides, the PC software should have a mobile application, considering our maximum time spent on mobile devices. Having a mobile and a web application means you would be able to use the estimating software both on the field and in the office.
Now that you know which software you should look for when planning to go digital, let's also see the pros and cons of the same.
Pros & Cons of Having A Handyman Estimating Software
As every coin has two sides, the estimating software also comes with advantages and disadvantages.
Pros:
Boosts productivity and saves ample time

Access anywhere anytime

Access to report

Records revenues and expenses

Stores all the data on the cloud

Keeps track of payments and updates you on time
Cons:
Requires internet to access the app or software
So these are the pros and cons of having estimating software for your handyman business. Now let's how software can turn the tables for your handyman business.
Why Should You Use Estimating Software for Your Handyman Business?
Swift Billing
The estimating software takes charge of creating quotes and generating invoices. Some software also lets you create purchase orders and credit memos.
With this estimating software, you can expect:
Quick generation of invoices

Demand payment with the Stripe payment gateway

Hassle-free estimating and invoicing software
Quick Accounting
Some estimating software has an in-built accounting feature while some come with third-party integrations. Having such integration or in-built features means you don't even need to worry about taxation.
Connect your stripe account/credit cards with estimating software to receive payments

Get every detail about the income, expenses, receivables, and revenues

Integrations with Quickbooks Online or other similar accounting apps make life easier
All your accounting needs in one place would let you focus on your handyman jobs. Plus, your bookkeeper will work at ease.
Manage Clients and Items
Clients are key driving factors of your handyman business. Proper allocation of resources to every single client and getting their work done on time and with quality leave a positive impression. Also, it increases your client retention ratio and would dramatically increase your bottom line. 
With Handyman estimating software, you can
Save clients so that you don't need to add their details

Get access to notes and history of what work you have done in past

Add as many clients as you can
Apart from clients, you can even save items that you will frequently require to execute handyman jobs. Isn't it amazing that what was once a task of stacks of paper and files is now just done with a single software?
The software becomes a one-stop solution for all your needs starting from managing clients to saving them, allocating resources to completing their work. 
Allows Tracking Payments
The estimating software also comes with an invoicing feature, which helps send you invoices. Sending invoicing is a half journey completed; receiving payment is another half battle to win. With the software, you get notifications that update you about the invoice opened, approved, or rejected.
Moreover, when the payment is initiated, you can even track it. As soon as it gets credited to your bank account, you receive a notification.
Detailed Reporting
Since you have a wide customer base, there would be many invoices generated for which calculations become slightly complicated. That's not enough; the complication arises when you are supposed to file tax returns.
That's where estimating software comes into the picture. You get access to a report wherein you can see all the incomes and expenses, balances due, and profits generated. 
A quick analysis of the statement

Access to income, expense, profit/loss, clients, items reports

Precise and accurate figures

All the information provided in the proper figures
Conclusion
Using a handyman estimating software for your business can turn out to be one of the best decisions. With the software, you would not only be able to save time and increase productivity but also get rid of paper trails. Handyman jobs demand more focus, which means there should be no burden or hassle when it comes to creating estimates and invoices.
Comments
comments