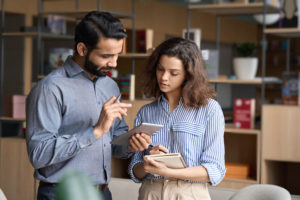 Many people who are looking to buy a casket decide to do so through the funeral home with which they are arranging the send-off of a loved one. When you are dealing with the death of a loved one, trying to make the right decisions when it comes to the casket can mean added stress, which is the last thing you need. This is why it is always worth considering buying caskets outside the funeral home, from third-party casket providers.
Many people decide to take this route when it comes to buying a casket – in fact, some people even choose their own casket in this way while they are still alive so that they can ensure they get exactly what they want for their send-off. While it never occurs to some people to look outside the funeral home for a casket, this is something that is well worth doing for many reasons. In this article, we will look at some of the benefits of buying a casket outside the funeral home.
Some of the Key Benefits
You can look forward to a host of benefits when you buy a casket outside the funeral home from reliable and well-known casket companies like Trusted Caskets. Some of the main ones are:
A Better Choice of Caskets
One of the reasons why you should consider buying a casket outside the funeral home is that you get a far better choice of caskets. When you go through the funeral home, your options are far more limited, so you may not be able to find the casket you really want for the big send-off. However, if you purchase from a company that specializes in caskets rather than a funeral home, you can find a huge range of options catering to a range of budgets and preferences. This makes it far easier to find the ideal one for you or your loved one.
More Affordable Pricing
Another thing to keep in mind is that the cost of funerals and all things relating to funerals can be very high these days. This is something that can put a lot of pressure on you and your loved ones if they have to deal with the costs once you have gone. When you buy a casket outside the funeral home, from one of online caskets-provider the wider choice means that you are far more likely to find something that is affordable and within your budget. You can also access special deals and promotions on caskets when you purchase outside the funeral home, so it provides a simple means of saving money.
More Control Over Your Casket Purchase
Of course, you also have to remember that buying a casket online means that you will have far more control over your purchase. If you are buying a casket for yourself while making preparations for your funeral while you are still alive, it is far easier to do this through a specialist provider rather than through a funeral home. If you are purchasing a casket for a loved one after their demise, you will find it much easier to find one that you feel is perfect for their send-off without breaking the bank.
These are some of the key benefits of buying a casket outside the funeral home.
Comments
comments