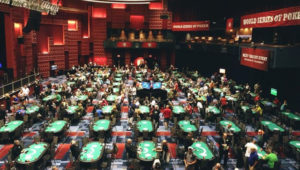 Legal online sports betting has spread rapidly across the country since 2018. Nineteen states have full mobile wagering, with multiple options for bettors. Those states are Arizona, Arkansas, Colorado, Connecticut, Illinois, Indiana, Iowa, Kansas, Louisiana, Maryland, Michigan, Nevada, New Jersey, New York, Ohio, Pennsylvania, Tennessee, Virginia, and West Virginia. New Hampshire and Oregon have mobile betting, but only through DraftKings as does Rhode Island only through Caesars. Then there is Washington DC, only via GamBetDC which also runs the district Lottery. D.C. online wagering is further restricted as it is geo-fenced around federal properties.
North Carolina, like eight other states, has legalized sports betting, but only in-person. Currently two tribal casinos with Caesars sportsbooks on site, can take wagers. They are Harrah's Cherokee Casino Resort in Cherokee and Harrah's Cherokee Valley River Casino in Murphy, both in Western North Carolina. Catawba Two Kings Casino in Kings Mountain will soon open a third in state sportsbook, but there is nothing else close at this time.
If and when sports betting legislation passes, many sportsbooks will attempt to enter, but BetMGM will almost certainly open up in North Carolina as they already operate in Virginia and Tennessee and have a Tar Heel State tie-in via their partnership with NASCAR giant Richard Childress Racing. New signups can click here for the bonus code for BetMGM. They currently offer first bet free bet insurance for up to $1000. Simply sign up, make a deposit and place a wager. If the first bet loses, BetMGM credits your account with risk free bets equal in amount to the loss on the first bet, up to a maximum of $1000.
When Will Mobile Betting Launch In NC?
Mobile sports betting should come to the Tar Heel state someday. Unfortunately that day does not seem imminent. Senate Bill (SB) 688 passed in 2021, legalizing online betting and authorizing the approval of up to 12 mobile apps. It could not get over the finish line as it failed 5 in the North Carolina House when the last legislative session ended in June 2022 thanks to some disagreements about the bill itself. 
They can and almost certainly will try again in 2023, but there is nothing known about a new push. Perhaps the legislators will iron out the differences and pass a bill quickly in the new session. Governor Roy Cooper has shown support for legalized sports betting. That is essentially how it played out in Ohio. Legislation passed in late 2021 and the state spent 2022 hashing out the details and licensing sportsbooks, culminating in a huge rollout on New Year's Day 2023.
Any sports betting bill that passes in North Carolina will likely ban wagering on college sports. An amendment to the last sports betting bill in the House in 2022 shot down college sports wagering by a 62-39 count. Have no fear though as that still leaves plenty popular Carolina sports and teams to wager on when it does eventually pass. All of these types of bets will be readily available.
Point Spreads
A point spread is just the amount one team needs to win the game in order to "cover". Carolina Panthers -2.5 vs the Atlanta Falcons is an example. If the Panthers win the game by at least three points, they cover the bet. If the Falcons win or lose by two points or less, Atlanta covers. Sportsbooks typically default to price each side of an even odds bet like a point spread at -110, meaning bettors on either side need to risk $110 to win $100. 
The Carolina Panthers are in a bit of a downswing in recent years. Teams do not need to win of course to cover their spreads and win money for their backers. The Panthers are 6-10 in 2022 but were better against the spread, going 8-8. They actually have excelled as an underdog in 2022, going 8-4 vs the number.
Totals
These are often referred to as "Over/Unders". Bettors just wager on the total number of points, or goals or runs in the contest, such as this.
Charlotte Hornets vs Boston Celtics Total 218.5
If the teams combine for 218 points or less, the Unders win, otherwise the Overs cash their tickets. Totals are almost as popular as point spreads and are available in all major sports.
Money lines
Just pick the winner of the game outright, with odds attached. Panthers -140 vs Falcons +120 is a typical moneyline. Panthers bettors need to risk $140 to win $100 while Falcons wagerers take home $120 on a $100 bet.
Moneylines are the most popular way to bet on low scoring sports like hockey, baseball and soccer. Hockey and soccer also have three-way moneylines that include odds on regulation time ties or draws.
Props
These are wagers on specific events or achievements, usually within a single game though they can be season-long as well. The sportsbooks all post props on all the major sports, usually with relatively low limits and posted near game time. LaMelo Ball Over/Under 13.5 points vs the Celtics for example is a prop. 
Props can vary from book to book much more so than other types of bets, so it is always best to shop around.
Futures
Like its sounds, these are long dated bets, general on season long or calendar year titles. Here are the BetMGM NHL Stanley Cup Futures for the 2022-23 season
Bruins +550

Avalanche +600

Hurricanes +900

Golden Knights +900

Maple Leafs +1000

Lightning +1400

Flames +1800

Penguins +1800
The Canes currently have the second best record in the league. The Avs return most of their best players from their 2022 Cup winners and the Bruins are off to a historically good start, hence Carolina as the third favorite.
Hopefully North Carolina legislators get sports betting legislation passed in 2023 and Tar Heel residents can start wagering online soon!
Comments
comments