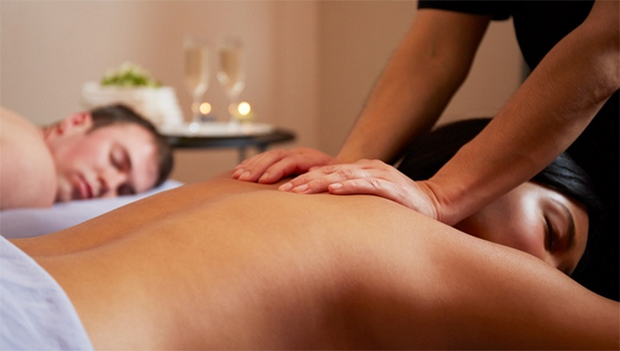 Everyone wants to cool down and relax, but time and other factors affect this opportunity. That's why most people find a way to stay and rest inside their homes, and a massage chair can help you achieve maximum relaxation. Aside from leisure activities, having a massage chair highly contributes to enjoyment. 
When To Use Massage Chairs
There are many reasons why people love massage chairs. The majority are for physical body improvement. This list will discuss the additional motivations to appreciate it more. 
1. If You Need to Reduce Stress
Stress in a challenging environment is expected. Without any aid or treatment, this may inhibit a person from other activities. To prevent this, a brief massage session might benefit in decompression. According to Engen (2012), a massage session can decrease levels of anxiety and fatigue. Four sessions with 15-minute duration prove the decrease in stress without any effects on heart rate.
2. If You Want to Relieve Pain
Studies by Cabak et al. (2016) assert the reduction of physical tension and muscle pains. These are visible in the lower and upper back, shoulders, and arms. With its continuous usage, you can enjoy the advantages in your own time and space. A massage chair with ZeroGravity and SL-track will cater to these. 
3. To Stretch Muscles and Improve Flexibility
Most muscle pains are from overexertion. It can be painful and restricts our mobility. A massage session helps to improve movements and prevent injuries. As we get rid of muscle tension and tightness, this allows us to move freely. 
4. If You're Tight on Budget
Kim et al. (2020) reveal the cost-effectiveness of massage chairs compared to physical therapies. A great alternative for professional masseurs if you're on a budget. You can consider this as an investment for your well-being. A standard massage chair ranges from $500 to $5000. Yet, if you are for high-quality and warranty, you probably need to save more.
5. To Feel Positive Vibes
Massage therapy enhances endorphin levels. Endorphins are known as "feel good" hormones. Our bodies naturally release as we become active. It triggers other hormones – oxytocin, dopamine, and serotonin- whenever we feel good. These brain chemicals/hormones improve mental state, including memory, sleeping cycle, and focus. 
Frequently Asked Questions
1. How Often Should You Use Massage Chairs?
You can use massage chairs three to four times a week, depending on your body preference. The duration is usually set between 10 to 15 minutes. Boost your day with a good headstart through this simple routine. 
2. Where to Get High-Quality Massage Chairs?
Masseuse Massage Chairs dedicate their newest technology to this matter. "Australia's Massage Chair Specialists" have the perfect product for your needs. They offer massage chairs with ZeroGravity, SL-Tracking, and other adaptable features. 
3. What are ZeroGravity and SL-Track? 
ZeroGravity is known as a massage chair's most therapeutic and unique reclining position. NASA created this feature for astronauts to cope effectively with stress caused by gravity. It elevates the lower body to relax the upper body parts. At the same time, an SL-track feature is great for spine posture. 
Conclusion
The list goes on and on for massage chairs, and there are lots of variations to choose from. It only varies on your preferences, budget, and physical needs. Giving yourself a little pampering after a complex task is indeed beneficial. An alone session sitting on a massage chair is what we all deserve.
Reference:
Biggers, A., Carteron, N., & Spritzler, F. (2019). Muscle Pain: Causes, Treatments, and Prevention. Healthline. Retrieved October 10, 2022, from https://www.healthline.com/health/muscle-aches#common-causes 
Biggers, A., Bubnis, D., Raypole, C., & Landes, E. (2021). Endorphins: Functions, Levels, and Natural Boosts. Healthline. Retrieved October 10, 2022, from https://www.healthline.com/health/endorphins#vs-dopamine 
Bubnis, D., Raypole, C., Legg, T. J., & Spritzler, F. (2019, September 27). How to Increase Endorphins: 13 Tips. Healthline. Retrieved October 10, 2022, from https://www.healthline.com/health/how-to-increase-endorphins#massage 
Cabak, A., Kotynia, P., Banasiński, M., Obmiński, Z., & Tomaszewski, W. (2016). The Concept of" Chair Massage" in the Workplace as Prevention of Musculoskeletal Overload and Pain. Ortopedia, Traumatologia, Rehabilitacja, 18(3), 279-288
de Souza, T., Kurebayashi, L., de Souza-Talarico, J. N., & Turrini, R. (2021). The effectiveness of Chair Massage on Stress and Pain in Oncology. International journal of therapeutic massage & bodywork, 14(3), 27–38. https://doi.org/10.3822/ijtmb.v14i3.619
Engen, D. (2012). Measuring the Feasibility and the Effects of Chair Massage on Pain and Discomfort in the Cardiac Sonographer – Full-Text View. ClinicalTrials.gov. Retrieved October 10, 2022, from https://clinicaltrials.gov/ct2/show/NCT00975026 
Kim, S. K., Min, A., Jeon, C., Kim, T., Cho, S., Lee, S. C., & Lee, C. K. (2020). Clinical outcomes and cost-effectiveness of massage chair therapy versus basic physiotherapy in lower back pain patients: A randomized controlled trial. Medicine, 99(12), e19514. https://doi.org/10.1097/MD.0000000000019514 
Comments
comments