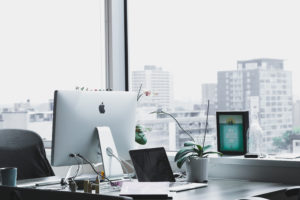 If your office premises are several years old, then it is high time for a renovation. This can be a rather tricky business, especially since it can be such a novel experience for many. To ensure that you steer clear of common pitfalls, here are some of the steps that you should take instead: 
Create a Schedule for the Renovation Process 
It is unlikely that you will be renovating the entire office at once, particularly if you are remodeling several levels at once. Due to this, it is important to create a schedule for the remodeling ahead of time. This will ensure that the minimum level of disruption will occur. 
If possible, have certain employees work from home when their part of the office is being renovated. Otherwise, make space elsewhere. Ensure that your employees can continue to work without interruption and make certain that they have the basic comforts. 
Consider What Your Employees Need 
Keep in mind that office renovations shouldn't just be about sprucing up the place. As you are making changes around the office, it is a good idea to think about what your employees might require out of their office as well. 
For instance, did you know that workers tend to function better when they have greater exposure to sunlight throughout the day? Therefore, you may want to think about getting larger windows from Canadian Choice Windows & Doors in Kitchener to accommodate these requirements. 
You may also want to think about expanding the kitchen or other areas where the employees can relax. Consider setting up rooms where employees can work in peace, particularly if the rest of the office has an open space plan. 
Look for Cost Saving Changes 
Wouldn't it be great if you could save money on utilities and other bills in your office? Well, look at how you can renovate the space to make this happen. For instance, installing skylights could help to cut down on how much the lights are used. 
You can also get triple glazed windows in Niagara Falls to prevent heat from escaping in the winter time. All of these can seem like small changes but they can add up. These are good changes to consider if you are planning on spending a very long time at these premises. 
Improve General Organization 
As you are making alterations to the space, consider how you can better organize your office. This could include adding storage spaces so that you can declutter the area. Or, you may be able to add a section where the electronics like the printers can be set up so that people will not be tripping over wires. Another good way for managing space is adding bathroom partitions in order to maximize the space everywhere and help add privacy for the employees. It will be easier if you know where to get good quality products, onepointpartitions.com is a great source for it. 
You may also want to set things up so that people are able to get from their desks to commonly visited areas with greater ease. This way, there will be less distractions or interruptions to the workflow. 
As you can see, there is a lot to think about when it comes to office renovations. However, as long as you follow the guidelines that are mentioned here, you should be able to get the work done with minimal hassle involved. 
Comments
comments