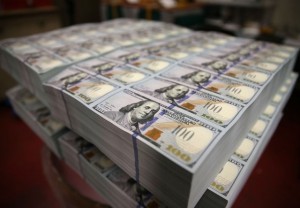 Online loans, in general, have made it possible for individuals to access quick cash from anywhere, anytime. However, with the many fast loans available today, people need to be keen to ensure they make the right decision regarding taking out a loan. 
Below are a couple of things individuals need to know before taking out a loan. 
Your Credit Score Matters
An individual's credit score plays a significant role in taking out a loan, especially unsecured online loans. A person's credit history demonstrates their demonstrated responsibility in paying loans. 
With this information, lenders can determine how much money they can give the borrower, the interest rates they'll charge the borrower, whether or not they'll give the individual a loan in the first place, and so on. 
There are many things that determine a person's credit score. This includes their loan repayment history, the length of their credit history, and the number of unpaid loans under their name, to name a few. 
So, individuals need to ensure that they have a good credit score to be on the good side with most lending institutions.
Don't Settle On the First Lender You Come Across
The beauty of the internet is that individuals can find out about almost anything. So, people shouldn't settle on the first lender they come across. 
Take time and compare fast loans from different lenders. Find out about their interest rates, additional fees, and loan repayment terms. It's also best for individuals to determine whether or not that particular lender is legit. 
Pay Attention to the Loan's Terms And Conditions
All online loans have a particular set of terms and conditions that basically state the borrower's expectations. This includes the period they are given to repay the loan and the interest they are supposed to pay. 
Individuals should go through these terms and conditions before taking out online bank loans. For starters, it will help them know their obligations in regards to paying back the loan. For instance, one will know when they will be making their monthly loan repayments. 
What's more, these terms and conditions will help the individual make a more informed decision on whether or not that particular consumer credit is the ideal one for them. 
There Are a Set of Qualifications One Has to Meet to Qualify for a Loan
Other than the credit history, there are other qualifications borrowers have to meet to qualify for bank loans or loans from other lending institutions. Of course, these requirements vary from one lender to another.
Some common qualifications include a stable income source and a low debt-to-income ratio, to mention a few. Borrowers need to be aware of the lender's requirements to know whether or not they qualify to apply for consumer credit.
There Are Additional Fees You'll Need to Pay Other Than the Interest
Apart from the interest, lenders charge borrowers additional fees once they qualify for a loan. The most common is the origination fee, also known as the service fee. Loan lenders charge this fee for processing a borrower's loan. 
Some lenders deduct this fee from the initial loan amount, while others allow borrowers to pay for it when repaying their loans. Other common charges include prepayment fees, late loan repayment penalties, and loan application fees, to mention a few. 
Knowing about these charges will give the borrower a rough idea of the overall cost of the loan. This, in turn, helps them decide whether that particular loan is the best one for them. 
Not All Lenders Are Trustworthy
With the many people needing online loans today, scammers have found an opportunity to scam unsuspecting individuals. Borrowers need to look past the attractive offers lenders have, such as low-interest rates, and no qualifications required, to name a few. 
So, how can one know whether or not a lending platform is legitimate? For starters, the lender doesn't have any requirements. They promise people they can get loans regardless of their credit score, income, etc. 
Sure, some lenders offer loans to borrowers with poor credit scores. However, these lenders have different requirements, such as proof of a stable source of income and a co-signer. But, if a lender assures individuals that they can get loans without meeting qualifications, they must have a trick up their sleeve. 
Another sign that a lender may be a fraudster is if they ask for confidential information. It could be credit card details or bank account details, to mention a few. Usually, reputable lending platforms don't ask for this information. Instead, they ask for the borrower's bank account and credit card statements. 
Finally, individuals should check reviews about a particular lender before taking out a loan. Nowadays, many trustworthy review sites provide honest reviews about different lending institutions. Some even take a step further by having a blocklist of fraudster lenders. 
Conclusion
Taking out a loan is a big financial decision, regardless of the purpose of the loan. That is why borrowers need to consider as many factors as possible to ensure they make the right decision on whether or not that loan is the ideal one for them.
Comments
comments