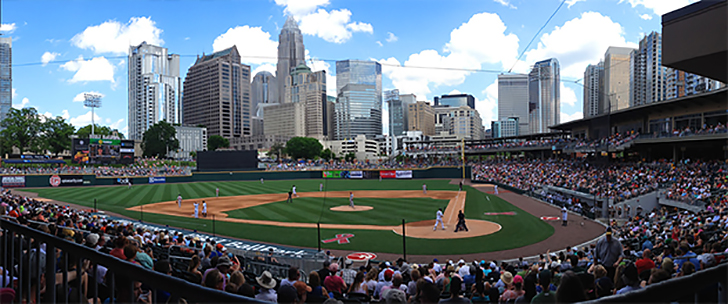 We are slowly seeing sports in the US come to life again. The MLS is back and the NBA, NHL and MLB all have plans in motion to begin soon. This is going to be a big moment for sports fans, it gives them something to look forward to and something for the world to talk about again.
Of those that watch sports, some will enjoy placing a bet on the action and this is going to be one of the most interesting elements of the return. How will people place their bets, how will the games differ from what we normally see and is there anything else to look out for that will help gamblers?
In terms of sport and in particular betting, we are about to head into a new world, and punters are going to have to adapt.
How to Approach Betting When Sports Return
The simple answer here is to be cautious when sport returns until you are comfortable with what is happening and can return to normal stakes.
This is where you could use free bets, so you are placing bets as you normally would but aren't having the same outlay with your own funds. Read the terms & conditions of each free bet offer to make sure you can use them as you want to, and this could be the best way forward in the early stages.
While those who have missed sport will want to get back to normal as quickly as possible, in terms of your betting and the stakes you are placing, this is a time for caution. As games progress and the playoffs move into full swing, you can increase stakes but early games are not the place for that.
What to Look Out For
There is going to be a lot going off, both with play and away from it. This is a completely different situation than anyone has been in before, and just like the general population with the lockdown, some will cope better than others.
Usually you look for veteran presence, but in this situation that is not guaranteed to help. The older veterans are more likely to be leaving their wife and kids at home whilst in the bubble, which could affect them.
It is probably best to look for how teams react to the situation while it is happening. Don't assume veterans will cope and rookies won't, just see how teams handle themselves in the early days and use that to your advantage.
Keeping up to date with the latest sports news is often crucial for punters but this time around it could be worth even more. Look for events both during play and inside the bubbles.
Does Pre-Break Form Mean Anything?
In some respects, you should treat this as though it is the start of a completely new season. This means previous form means very little, however there is a slight change to that because of the new circumstances in place.
With no home advantage and no crowds involved to sway things, these games are going to be won by teams who have two things. The first is an ability to adapt to the situation and take it in their stride.
The second is the ability to win, with a playing field that should be level, genuine talent should shine through and the best teams should win the games. It is important to look back on past results and view things such as the NHL standings to see who the best teams were.
This should provide a good starting point, but watching what happens when things are underway is going to be the most important part of all this for gamblers. 
Comments
comments