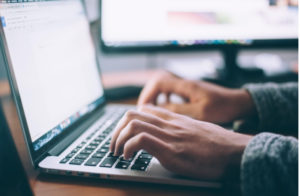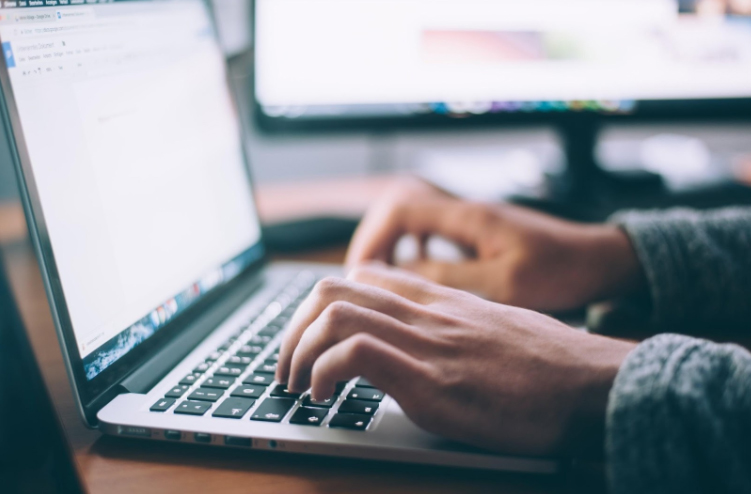 If you are a web owner, you must have come across what web hosting is. You can either adopt a shared hosting plan, a dedicated hosting plan, or a virtual private server hosting plan.
A virtual private server (or VPS) makes use of virtualization technology to install a virtual layer on top of a server's operating system. With the use of a hypervisor, the virtual layer divides the server into different segments and this allows users to install their software and operating system.
For new web owners, using a shared hosting plan represents the best option. However, as their website grows, they need a better plan to support their needs. In this case, upgrading to a VPS is a good idea. Yet, there are certain factors that must be considered before you buy VPS. Vpsserver.com will explain better in detail.
What To Consider Before Getting VPS                    
While VPS provides many benefits that website owners cannot simply ignore, it is imperative to understand certain factors before purchasing one.
Physical Location
When you live in a specific region, it is imperative that you understand the various ways you can effectively protect your data. With the use of web hosting, you mainly adopt advanced, sophisticated technology to support more features. You can protect your customer data by making use of highly reliable features. 
Managed Vs Unmanaged Server
If you choose an unmanaged service, that implies that you want to manage your VPS hosting by yourself. On the other hand, a managed VPS service implies that someone else will manage your VPS hosting plan for you. The importance of making the right choice cannot be ignored. After all, this will have a direct influence on your website's performance on your VPS hosting.
The major difference between unmanaged and managed VPS hosting is the extent of assistance your provider will offer you. As a result, managed VPS hosting provides you with maximum support while carrying out most of the configurations for you.
In contrast, an unmanaged hosting plan requires you to handle your customizations and settings by yourself. The level of support you receive will be restricted to issues related to the server side. 
Is the Management System Proactive or Reactive?
This represents one of the most important factors you must consider. A proactive management system will provide support before any issue can arise. They will also ensure that preventive measures are observed to support your VPS hosting plans.
On the other hand, a reactive management system will only provide support when an issue arises. Having a proactive management system will offer you a better user experience than a reactive management system. 
Price
Price is an essential factor you must consider before purchasing any product or service. This is no different for a VPS hosting plan. Getting your money's worth from your preferred plan is very important. Are you a new web owner? Then, getting a budget-friendly shared hosting plan is never a bad idea. 
On the other hand, as your business grows, you need an upgrade in the hosting plan features. Then, a more expensive, yet cost-effective VPS hosting plan is the right option for you to explore.
Uptime and Reliability
The reliability of the server is also an essential factor you must never ignore. From page loading speeds and security protocols to server uptime and load balancing techniques, your website performance depends on reliability. As a business owner, this is a quality you cannot compromise.
Support
The level of customer support you get from the web hosting provider should significantly impact your decision. How available and prompt is their response? An unresponsive customer support team may disappoint you, especially when you have an issue that requires a swift solution.
You should also consider the customer-friendliness of the hosting provider. A live chat is a direct and easier way to tackle the more pressing issue. Furthermore, the effectiveness of their response should offer helpful and precise solutions. 
Backup Service
Does the VPS plan provide an external storage space to help store and secure your data? This is an important factor that cannot be stressed enough. It is beneficial to have a VPS backup option. For instance, having an automatic backup feature ensures that backups can be scheduled for your VPS at the best time that suits your needs. 
Advantages of Getting VPS Hosting
VPS hosting plans have grown in popularity, thanks to the various benefits they offer. This section will explain some of these.
Improved Security
You can liken shared hosting plans to a stack of dominos. When the security of a website on a server is compromised, other websites on the same server can be compromised as well. However, with improved features, as well as dedicated virtual servers, you can assume better control over what happens on your website. 
Improved Performance
The features of a virtual private server hosting plan are capable of supporting the performance of your website. With a VPS plan, you can handle high traffic volume while decreasing load times. The result of this is a higher level of engagement and an improved conversion rate.
Scalability
As a business owner who is looking to grow, the importance of scaling the host resources without downtime or any form of technical issue cannot be stressed enough. By choosing a VPS hosting plan, you can enjoy numerous resources based on your unique needs. You are allocated the resources you need as quickly as possible.
A Cost-effective Plan
A VPS hosting plan can help you save money as you grow. VPS hosting will you the features of a dedicated hosting plan without the enormous cost of acquiring the latter. This helps you save a significant sum of money. VPS hosting plans are cheaper than most people think. As technological advancements promise not to cease anytime soon, the price of this plan keeps falling. This makes it cost-effective.
Conclusion
Enjoy the added features that virtual private server hosting offers. However, before you acquire such a plan, ensure that you consider the aforementioned factors. After all, they have a significant contribution to the overall user experience you get.
Comments
comments