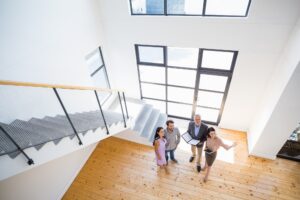 Are you an investor looking for another avenue where you can put your money to work? Real estate is an investment tool you can tap into. 
Why invest in real estate? Per the latest market trends around the globe, it's one of the most lucrative investment options today. Thus, venturing into real estate gives you a way of diversifying your portfolio and a lucrative opportunity to earn passive income. 
Nonetheless, there are inherent risks that come with investing in real estate. You need to perform due diligence before diving into the world of real estate investments to minimize the risks of high losses. The following are some of the things you need to consider before getting into real estate investing:
The Current Property Market Outlook 
The real estate market significantly changes yearly. Thus, it'd help to understand your country's 2023 real estate market trends, including supply and demand, interest rates, property taxes, and overall economic conditions, to help you determine if this year's a good time to invest in real estate. 
For instance, current surveys show 2023 is a great time to buy a property in Ireland. This is attributed to the fact that the property markets are performing exceptionally, and there's high demand for houses considering fewer properties are being sold. So, if you invest now, you can make more money on rentals. 
Another advantage is that if you buy a house for the first time, you can take out a loan up to four times using your salary, meaning you can get your ideal property with your current income. So, always check out current real estate statistics on the property market to know if investing in a new or existing property is best and whether the property has a higher appreciation value depending on prevailing market forces. 
2. Location
Location is vital in real estate. A property or land situated in an ideal area will rent out or sell quickly at a higher interest rate. 
To scout for a viable location, look at the neighborhood's characteristics, i.e., the security features and the demographics of those living or conducting business in the area. Then, check the property's proximity to schools, malls, hospitals, transportation hubs, police stations, markets, and other essential amenities that may be essential to potential tenants.
3. Property Type 
Consider the type of property you want to invest in. There are numerous types of properties you can pour your money into, like single-family homes, apartment complexes, or commercial properties, and they have their pros and cons. 
For instance, single-family houses are typically easier to manage, but multi-family complexes can generate more rental income. So, check the prospective tenant's property needs and whether they'll still be in trend in the coming years.
4. Your Finances 
Your current finances will help you know if you're stable enough to get into real estate investment. Ideally, it's an investment that needs a significant amount of capital.
First, take a look into your income, expenses, debts, and savings to check if the money will suffice to make a real estate purchase. 
On the other hand, you can consider different financing options like mortgages, loans, and other funding. Ensure you understand each one's terms and conditions and interest rates before choosing them. Some may charge higher interest rates, which can make it challenging for you to keep up with payments. 
Review your credit standing to see if you can qualify for a loan with a favorable loan term and low interest – all of which you can use to finance your first-ever real estate purchase. 
5. Legal Compliance 
Real estate transactions involve complex legal aspects like zoning laws, property taxes, and homeowner association rules. Make sure you understand these before investing. You can look for a real estate attorney to assist you through the process. Why? It's because if you don't comply with the law, you might have to face legal disputes, which may result in you paying hefty fines.
6. Real Estate Property Maintenance And Repair Costs
All properties require maintenance and repairs. Consider the potential costs of these expenses when deciding if a property is worth investing in. 
Begin by ensuring you inspect the property thoroughly, including the appliances, doors, and all the rooms, to help you know the possible problems that might arise and if an immediate renovation is needed. You'll be able to estimate the costs and ensure you can manage to take care of the property in the long run. 
Conclusion
For investors, young and old, real estate is an investment tool that can be useful if handled right. If you're an investor, real estate investment enables you to generate a steady income stream and significant appreciation in value, among other benefits. 
But in order for you to take advantage of the perks of real estate investing, you need to fully understand the multiple aspects of buying real estate to know the risks and how to mitigate them. Luckily, the post above has listed down different points you can use in your real estate investing journey. All the best.
Comments
comments