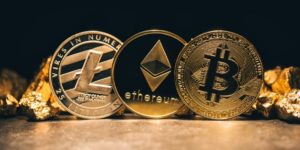 Dash is an international cryptocurrency and payment system based on the Bitcoin code. With its help, you can make payments anonymously and instantly. Account-holders in this system will be able to transfer money to each other, pay for services and goods, make purchases in online stores around the world, and exchange cryptocurrency. Hundreds of stores from dozens of countries work with cryptocurrency. The payment system is private, and this is its main advantage.
Differences from Bitcoin
Even though the developers took the source code of Bitcoin as a basis, this system differs significantly from the most famous cryptocurrency. And different for the better:
The developers have built a unique two-tier architecture so that unique updates and improvements can be introduced into the system.

All Dash payments are completely anonymous. There will be no trace of transactions. Bitcoin users are forced to put up with the publication of payments in the blockchain because of which money transfers can become available to everyone. Dash uses anonymization technology. The result is privacy that only pays in cash have.

It is the most secure and convenient cryptocurrency. The system cannot be hacked: a decentralized Masternode network is used, which makes the cryptocurrency as safe as possible. Bitcoin transactions can be confirmed by miners. It takes a lot of time — from 10 minutes to an hour per transaction. The Dash payment system uses distributed confirmation technology, which can save time.

There are minimal commissions. In many cases, there is no commission.
How to Start Using Dash?
To buy a cryptocurrency and pay for someone else's goods and services, just download the wallet and install the program on a computer or any other device. The user receives their number and can use it in the future to conduct transactions.
Having received the number, you can accept payments and withdraw money from the system.
There are several ways to buy Dash:
On the stock exchanges. Forex rules apply here: the conditions for each of them may vary. It is possible to exchange it for Bitcoins and other cryptocurrencies. Exchanges charge a commission, the amount depends on the pricing policy of the resource.

In exchangers working directly. On the official website of the payment system, for informational purposes, they provided a list of resources (for instance, Changelly) where you can purchase and exchange Dash for real or electronic currency. Here you can buy Dash with a bank transfer, with a plastic card, with a PayPal account, and many other ways. Deposits and withdrawals are usually made instantly, but a lot depends on the chosen method: bank transfers take a little longer.
The withdrawal is carried out in the same ways: 
indirectly, 

through the exchanges (you may have to make several transactions before getting it on hand or the account), 

or using one of the exchangers. 
The payment system does not have its own exchanger that would allow you to withdraw money directly — to a card or account.
When Should You Use Dash?
Like any other cryptocurrency, Dash is designed to make anonymous payments. It can be used in the following cases:
When transferring money to a user who lives in another city or state. The payment system is popular all over the world. Commissions are minimal;

To receive and process payments for goods and services. It is suitable for both legal entities and individuals. The system provides complete confidentiality and allows you to pay with a minimum commission. The commission here is less than in banks;

As an investment decision. In Dash, you can transfer any other real or cryptocurrency. The currency has its own rate and does not depend on the economic situation in the world;

To earn on the difference in rates. If you trade cryptocurrencies, Dash can be used as an additional source of income. There are many exchanges where you can make an exchange with a minimum commission.
There are other situations when it will be hard to do without Dash. Like Bitcoins, this currency is distributed around the world freely, but, at the same time, it allows you to maintain the confidentiality of payments.
Conclusion
Citizens of Venezuela are already convinced that cryptocurrency can replace fiat money. The problem is not in technical aspects, but in the unwillingness of society to change something, but sooner or later, it will have to be done. If you think that the USA/EN dollar or the euro currency is one hundred percent insured against hyperinflation, then you are greatly mistaken. Not a single national currency is backed by real values ​​and costs no more than the paper on which banknotes are printed. Virtual coins are "printed" according to a strictly defined algorithm, and, unlike ordinary money, they cannot be counterfeited.
According to numerous cryptocurrency overviews, digital currency is volatile, but compared to the same bolivar, it is more stable. A protracted economic crisis is ahead, and residents of highly developed countries will be forced to pay closer attention to Dash and other cryptocurrencies.
Comments
comments