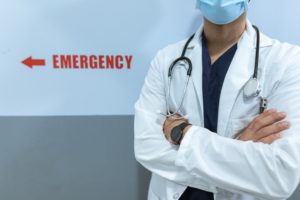 There will never be a more thriving time for you to become a nurse than today. The opportunities for growth as a nursing professional are increasing in many folds. The number of technologies designed to improve patient care is increasing, making the nursing profession more renowned. The healthcare sector is a dynamic field, and medical breakthroughs continue to emerge daily. A lot is changing in the nursing world as technology and research continue to advance in leaps and bounds. 
These days, the nursing workforce is one of the most challenging in the field of healthcare. They are on the frontlines of every disease outbreak or pandemic. They are always at their patient's bedside, providing them with whatever they need, be it healthcare or comfort. As we are now in 2021, the nursing field's future looks exceptionally positive in career and educational opportunities, salaries, practice authority, and much more. If you want more information, then you have come to the right place. Today, in this article, we have put together some future trends that show what nursing will be like in 2021 and the years to come. Take a look at them down below; 
MORE EMPHASIS ON EDUCATION
You'll want to make sure you know the prerequisites for nursing school, as medical facilities everywhere make a BSN a minimum requirement, more and more nurses will go for BSNs, MSNs, and DNPs to stay competitive in the job market. Also, continuing medical education (CME) will increase priority due to the healthcare field's ever-evolving technological landscape. Many healthcare organizations know attending medical education classes requires abiding by inconvenient time schedules. Due to such a situation, there will be an increase in online nursing programs' availability to make things convenient for working professionals. In the light of such changes in the nursing field, such online programs will not require any home or work-related sacrifices from the nurses. To know more on how to get a doctorate in nursing or any other nursing degree, you can browse online. It will allow you to choose from a plethora of programs available online.  
INCREASE IN TECHNOLOGY UTILIZATION 
Due to the covid-19 pandemic, there is an ever-growing demand for virtual health services everywhere. That is why we predict that telemedicine and telehealth will continue to grow even more in some aspects of the nursing field in 2021. Patients will easily manage particular personal healthcare areas via an online portal to schedule appointments, view test results, and request medical prescription refills through telehealth. 
Furthermore, chatbot services will also assist individuals with things, such as providing reminders for taking medicine on time and booking appointments. Take the example of Florence. It is a nursing chatbot that provides instructions for taking pills, monitors a patient's health, and helps them find healthcare specialists. 
Besides assisting patients with minor health issues, telehealth is also a boon for therapists, psychologists, nurses, and other healthcare professionals. These individuals know how to use technology and can use it to manage patients with extreme conditions, illnesses, or mobility issues. 
Various factors add to the need for more nursing professionals worldwide, and one of them is an always-aging population. As more and more people grow older, they face age-related illnesses, increasing their need for high-quality healthcare services. As a result, a number of healthcare jobs have had the greatest amount of growth. Anyone with an interest in pursuing a career in the healthcare industry can easily find nurse jobs and experience not only possible challenges but also many rewards that this industry offers. The WHO touted in 2020 that it is the year of the nurse. According to a new study, there will be a further need for more than 9 million nurses by 2030 to serve in the medical field. 
Some other job growth facts include:
There are currently 2.86 million nurses in the USA alone.

BLS states that there will be an increase of around 28 percent in the number of on-duty nurses from 2018 to 2028.
The landscape is also looking strong for RNs. According to the BLS, job opportunities for RNs will grow by 12 percent from 2018 to 2028. Additionally, some American states will see more nurses joining healthcare facilities. For instance, in Texas, Pennsylvania, and California. There will also be an increase in independent nursing practices. 
While the number of caregiving nurses will continuously increase, alternative positions that nurses can apply for will also come to light. For example, more and more nurses will also take up programs out of their expertise. It includes nurse entrepreneurs, forensic nurse psychologists, nurse case managers, nurse researchers, and many more. However, nurse entrepreneurs, nurse researchers, nurse case managers, and forensic psychologist education requirements vary. Nonetheless, these career opportunities call for a healthcare background just like the nurses'. 
As the world is undergoing a crisis because of Covid-19, older nurses continue to delay their retirement. According to the National Nursing Workforce Study, the number of nurses aged 65 or above increased from 2015 to 2020. The trend will continue in 2021 as more and more nurses decide to retire at a later stage in their life. 
Furthermore, instead of hanging their boots, old nurses are taking up a more part-time role. Also, because of the Covid-19 pandemic, some nurses have grabbed their stethoscopes and reported back for active nursing duty. The Department of Health and Human Services in the USA urged all states to re-issue licenses to retired nurses to join the healthcare workforce. Such a trend towards delayed retirement will set to continue in 2021. 
Nursing has always been a female-dominant field, but slowly and gradually, this trend is changing. There has been continuous advocacy from the American Association for Men in Nursing to partake in nursing education programs to reduce healthcare crises. 
Since the 1960s, the change started where we saw a steady rise in male nurses working in hospitals and clinics. The rate of male nurses joining the force went from 2.2 percent in the 1960s to 12 percent in 2019. As male nursing's stigma fades away in 2021, more men are considering taking up a nursing career. So, due to this, we expect the female-dominated nursing profession to see a balance in the proportion of male vs. female nurses. 
CONCLUSION
Nobody can precisely guarantee how the future of nursing will look like decades from now. However, nurse aspirants should be on the lookout for career opportunities to improve the healthcare system. With the trends changing in the blink of an eye, we can expect this sector to grow exponentially. Those looking to advance in this field should continue improving their academic and career profiles simultaneously. 
Comments
comments