Some buyers think that the material from which sheets are made does not matter. However, your body and especially your skin will feel the difference between natural and artificial materials from the very first night. Among natural materials for the manufacturing of sheets, flannel fabrics are especially popular. Buy flannel sheets to experience all the benefits of high-quality products by Linens & Hutch.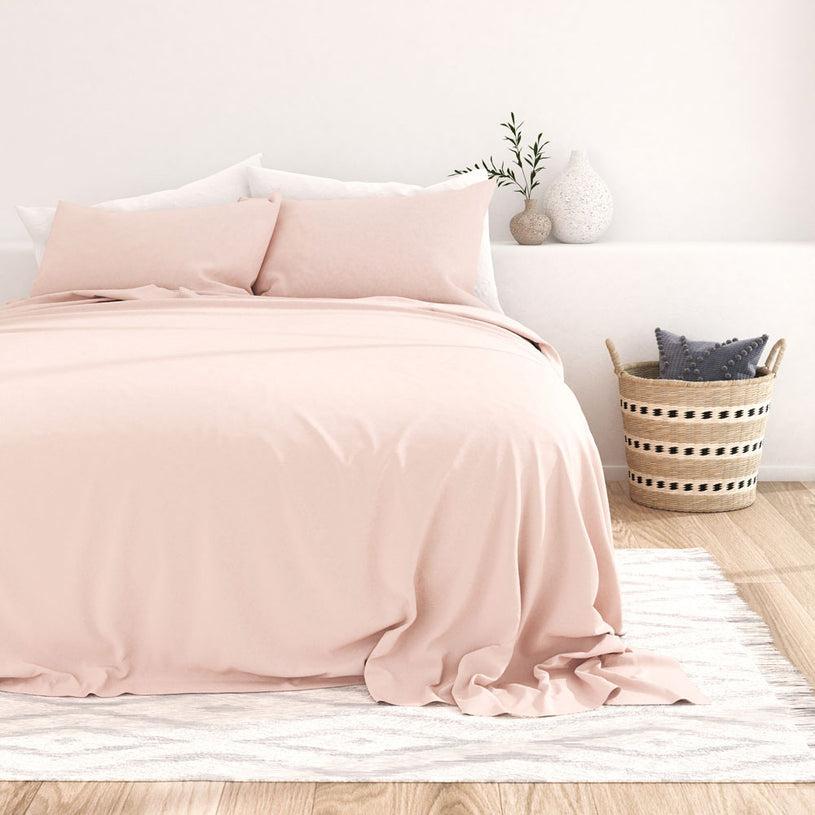 Why Are Flannel Sheets So Popular?
Flannel fabrics are made from a mixture of cotton and wool fibers, which determines their unique qualities:
·         They belong to the category of warm fabrics and ideally keep your body temperature throughout the night. In regions with a long off-season and continued winters, this will be the best solution to ensure a comfortable sleep at any temperature.
·         Since these are natural fabrics, they breathe perfectly, thus providing ventilation for your body. This is especially important for the skin because if you choose "non-breathable" synthetic fabrics, the body can start sweating heavily during sleep.
·         The ability to absorb excess moisture is another undoubted advantage of flannel fabrics. It is their quality that ensures hygienic sleep. You will wake up perfectly alert and ready for an intense working day.
·         The softness of flannel fabrics provides a positive sensory experience. These fabrics are so pleasant to the touch that the body instantly relaxes barely touching them. It also provides psychological relaxation, which gives a healthy and calming sleep.
Are There Any Downsides to Flannel Sheets?
Among the shortcomings of this high-quality linen product, there are several minor nuances that relate to the care of flannel sheets:
·         Like many natural fabrics, flannel shrinks. Therefore, after a long period of use and washing, especially in hot water, the size of the sheet will become slightly smaller.
·         Since this fabric is warm, it is also heavier than usual cotton, linen, or synthetic fabrics. Therefore, be prepared for the fact that after washing, flannel linen will dry longer than sheets manufactured from other materials.
·         The flannel fabric is easy to iron but also wrinkles easily. Therefore, the sheet will not have such an ideal appearance as one from synthetic fabrics after sleep. However, the health benefits of flannel completely outweigh these minor drawbacks!
Where to Find the Best Flannel Bedding Sets?
Linens & Hutch specializes in the sale of bed linen made from the highest quality fibers in accordance with fashionable designs. You can find here all kinds of sets that will decorate your bedroom and warm your sleep:
·         Plain, with an elegant pattern or in a stylish checkered or stripe motif.
·         Various colors to match your interior design.
·         Devoted for beds of different sizes.
·         Various types of flannel depending on the mixture of cotton and synthetic fibers.
·         Constant promotions that will allow you to buy the best linen sets at even lower prices.
A nice bonus from Linens & Hutch is free shipping and a long period during which you can return the kit. You will be able to test flannel sheets for 101 nights. But be sure, your body will tell you after the first night that buying flannel sheets from Linens & Hutch is the best choice for a warm and restful sleep.
Comments
comments